Insurance firms face downpour of hail damage claims | Insurance Business New Zealand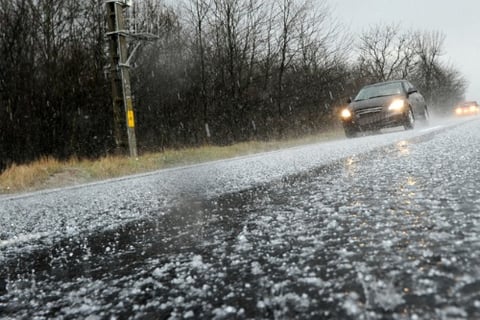 Insurance companies are facing a mountain of hail damage claims since last week's hailstorm that severely damaged properties, vehicles, and businesses in Timaru.
Large hail stones were reported to have smashed windows, penetrated roofs, damaged vehicles, and forced businesses to close until the storm ended.
Tim Grafton, chief executive of Insurance Council of New Zealand (ICNZ), confirmed that insurance firms had been flooded with claims following the destructive hailstorm.
"While it is too early to advise on exact claim levels, early indications from insurers is that their call centres have been busy relating to hail damage from the weather event in Timaru yesterday," Grafton said, as reported by Stuff.co.nz.
Hamish Gardyne, owner of HVS Motors Timaru, added: "The volume of claims is overwhelming. There'll be thousands of people making claims. Some insurance companies are setting up a temporary facility in Timaru to deal with the issue. We have pulled stock from the yard and are bringing in new stock from other branches."
Read more: Climate change threatens coastal communities
Michell Shaw, co-owner of panel beating business Brown and Shipman, estimated that there were thousands of customers affected by the storm.
"I expect by the end of today (Thursday) there will be over 1,000 put through our system," she told Stuff.co.nz. "It's been madness with phone calls and emails."
She also confirmed that insurance firms have already been working with the New Zealand Hail Association and hail technicians from Australia – with the process of assessment and insurance claims still being worked on as they consider the best way to handle the myriad of inquiries.