Car thefts up 12% in NZ – study | Insurance Business New Zealand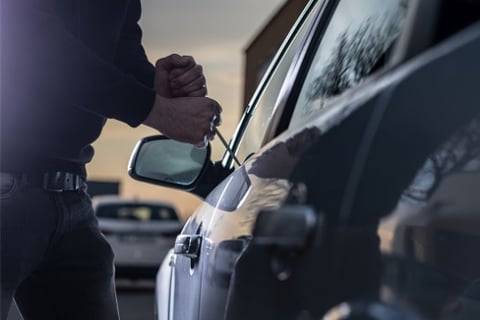 The number of cars stolen or broken into in New Zealand rose by 12% in 2019, a study has revealed, with one car being targeted by criminals every 21 minutes.
The study, conducted by financial comparison website Finder using police data, said that a total of 24,416 vehicles were stolen or broken into in 2019, up from 21,761 the previous year. The area that was riskiest for car owners was Lower Hutt City, where one in every 98 cars was targeted.
Palmerston North City, Wellington City, Napier City, and Auckland rounded out the top five. Meanwhile, Waimate district was the safest region to own a car, with a 1-in-2,084 chance of a vehicle theft or break-in.
Taking a closer look at car theft, 16% more incidents occurred on weekends, compared to weekdays. Most car thieves also struck in the afternoon, at around 3pm, rather than the now-expected night-time hours.
Car insurance was identified by 184,000 Kiwis as a major source of financial stress. However, Kevin McHugh, Finder's New Zealand publisher, stressed the importance of having adequate and up-to-date cover for vehicles.
"Some car insurance policies won't cover you if your car is stolen," he said. "If you're living in a crime-prone suburb, review your policy and opt for something a little more comprehensive.
McHugh added that insurance premiums are based on the level of risk presented to insurers. Agents and brokers can advise clients to park in off-street parking and install a car alarm, which will help protect the vehicle from theft as well as lower the amount paid for insurance.