CEO laments handling of financial services industry reforms | Insurance Business New Zealand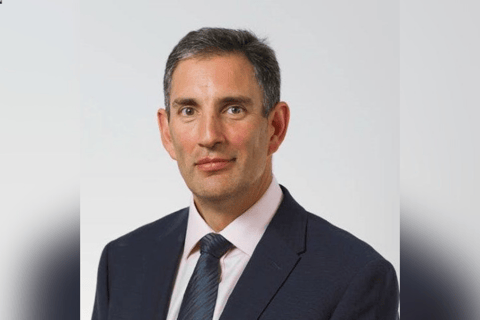 They say patience is a virtue – for Financial Services Council of New Zealand (FSC) chief executive Richard Klipin (pictured), it's among the necessary traits for the powers that be when it comes to effecting change within the industry.
"The broader environment in New Zealand is that, coming out of COVID, there is a very significant runway of change – regulatory change, legal change, as well as consumer change," Klipin told Insurance Business. "And that weight of change is hitting all of us very quickly. Our message to government has been: New Zealand consumers deserve the best regulatory and legal environment.
"To get that, you need to be patient, take your time, and consult well and widely before landing on the solution. And our concern has been across a number of areas that have been rushed, too quick, and they're not consulting widely enough. In the end, that leads to bad outcomes for consumers because rushed law and rushed regulation have a lot of unintended consequences."
The CEO added: "I don't think everything's been rushed. There are some parts of legislative changes that have been really well managed, like the financial advice law changes. CoFI (Financial Markets (Conduct of Institutions) Amendment Bill) is now on the way to being really well managed. The NZIIS (New Zealand Income Insurance Scheme) is probably the best example of trying to rush."
In Klipin's view, even with the right intent, one could end up at the wrong destination when being hasty.
Read more: Howden Care partner examines one of NZ's biggest insurance schemes
So, of the many proposed changes, is there a particular one that can be considered more important than the others, or are there proposals that can be pushed back further? For the FSC chief, making that determination will have to be a joint undertaking.
"I think it's the responsibility of government, regulator, and the industry to get the priorities lined up and to determine what's most to least important, and then to agree a runway of change," he stated. "But, of course, that's not entirely how the world works. Everyone wants to drive their own agenda, which we completely understand.
"Our message to government is consult widely, prioritise collectively, and engage well. The sector or the members of the Financial Services Council are very interested in the right outcome for consumers because these are the people we serve every day. So, it's doing them justice through this process, as much as anything."
The bills currently progressing include CoFI, which was introduced in late 2019. Aimed at ensuring that certain financial institutions and their intermediaries comply with a principle of fair conduct and associated duties and regulations, the bill passed the second reading earlier this month and is now being considered by the Committee of Whole House.
The Income Insurance Scheme (Enabling Development) Bill, meanwhile, was introduced to Parliament on May 19, the day of Budget 2022. The bill – which enables the Accident Compensation Corporation to carry out work to bring an income insurance scheme into operation, should it be established under subsequent legislation – received royal assent on May 24.
Read more: Ombudsman on revised insurance contract law: "The sooner, the better"
"The pandemic has been a very intense and stressful period for the whole world, and everyone's just trying to manage and keep the doors open and look after their customers," Klipin told Insurance Business. "So, I think that message has been well heard, but what happened was a lot of the change got deferred. So, change that was slated for 2020 turned up in 2021; change that was slated for '21 is turning up in 2022. And you can't stop; you can't stop everything forever.
"So, it's just about managing and balancing the competing priorities, particularly against the backdrop of significant stress and concern and wellbeing issues regarding the pandemic. And now we're in a world with rising interest rates, rising inflation, and war in Eastern Europe. These things are all of concern and play into the broader agenda. It's not going to stop how New Zealand operates and what the NZ government and regulators do, but it's certainly some of the context in which our market sits and operates."
The CEO stressed that, ultimately, the financial services sector has a very important role in helping New Zealanders manage and protect their wealth and their health.
Klipin asserted: "A sector that has the focus on those things, which is what we do, is really what we collectively want, because a well-functioning sector serves New Zealanders and helps grow the collective wealth and wellbeing as a country. That's our vision. That's our focus. And that's why we're supportive of change, but it needs to be done in the right way.
"What I'm most excited about is when consumers tap into the services and the guidance and the advice in the sector, it actually brings significant change to their lives – they retire better; they retire with more dignity; they have insurance when they need it; they can afford healthcare when they need it; they get quality financial advice when they need it. In a first-world economy like New Zealand, these are all things that are valuable and valued. In the end, that's what our sector delivers, and that's why it's important."