Ombudsman on revised insurance contract law: "The sooner, the better" | Insurance Business New Zealand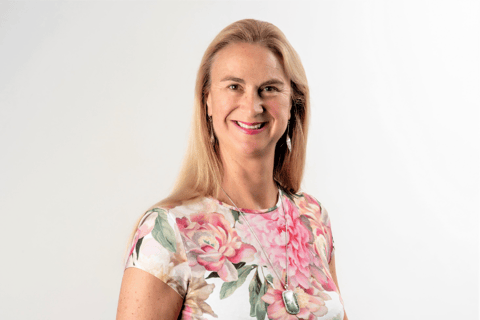 Insurance & Financial Services Ombudsman (IFSO) Karen Stevens (pictured) has been the IFSO since 1998 – the same year that the first recommendation to change New Zealand's insurance contract law was made. To say that she's very much looking forward to the legislation's latest iteration is perhaps putting it lightly.
Currently, the NZ regime spans a mix of case law and various pieces of legislation. These include the Marine Insurance Act 1908, the Life Insurance Act 1908, the 1977 and 1985 Insurance Law Reform Act, and the Insurance Intermediaries Act 1994.
In 2019, following a comprehensive insurance contract law review, the government agreed to carry out changes aimed at making insurance contracts easier to understand and fairer to consumers. The new Insurance Contracts Bill, an exposure draft of which was published earlier this year for consultation, intends to update and consolidate the country's existing insurance laws.
Of the reforms, "the big one" for the IFSO relates to the issue of non-disclosure.
Stevens told Insurance Business: "The most important thing from the point of view of the IFSO scheme is about the change to the law on the duty of disclosure for consumers. At the moment, it is based on law that is well over 100 years old, and it's so out of date and hasn't kept up with the law in Australia or in the UK. And it's simply not understood by consumers at all, really.
"It's not surprising because the test is not about what they know; it's about what a prudent underwriter would want to know when they are evaluating the risk and working out what terms to put on the policy if they're willing to offer cover. What the proposed bill will do is turn that on its head and say that as long as consumers take reasonable care not to make a misrepresentation, that's effectively the most fair and reasonable way of looking at it."
"So, as long as they don't deliberately try and mislead the insurer by giving them wrong information or withholding information they know about," continued the ombudsman, "then they should not be penalised. At the moment, the law [is that] it doesn't matter whether or not you innocently failed to disclose."
Read more: Insurance Contracts Bill a "marked departure" from status quo
People do forget things, said Stevens, particularly when it comes to their health. For instance, it could be a case of a condition that had gone away after treatment by a physiotherapist, or maybe some sort of tests that weren't absolutely normal and that were forgotten about while taking out insurance. Under the law in place at present, forgetting is enough to be denied compensation.
"What this new bill says is that the insurers can't do that anymore, so you're looking at somebody, a consumer, actively misleading the insurer," highlighted Stevens. "And if they actively mislead the insurer, then the insurer can respond by avoiding the policy or declining the claim. But if they don't actively mislead the insurer, then the insurer can't take that very harsh action that they currently do now."
She added: "[Insurers] would have to have sufficient information up to the right standard to say that it was an act of misrepresentation as opposed to a mistake, somebody forgetting, or an unintentional error."
According to the ombudsman, over the years they have seen a lot of policyholders who have not actively tried to misrepresent the situation but have suffered the consequences of non-disclosure.
"In most circumstances, it can be really, really hard for them to get insurance again," the IFSO told Insurance Business. "If it was in a situation where it was health insurance or health-related and they failed to disclose, then the next time they tried to get insurance and they had to say, 'Yes, we had a policy avoidance for non-disclosure', chances are they wouldn't be getting insurance again.
"That means that they're uninsurable. As well as being uninsured, they're uninsurable. And that can have really dire consequences when it comes to getting a mortgage, for example, as it relates to fire and general insurance. They can't get a mortgage because they can't get insurance. So, it really does have a massive impact on people. And we see way too much of this stuff, and that's why we're very excited about the bill changing the law."
Read more: Insurance ombudsman on "never-ending battle"
Aside from the matter of non-disclosure, another major area is the approach to unfair contract terms in insurance policies. The new bill addresses the insurance-specific exemptions to the unfair contract terms rules in the Fair Trading Act.
Stevens stated: "Some insurance contract terms will be deemed to be unfair going forward, and I think that's going to cause a degree of consternation to insurers in terms of looking at policies carefully and working out how that's going to impact on the current policy documentation.
"The third one is that the government has said that to help consumers better understand what their policy covers basically, they want them to be presented and worded clearly. So, the government's thinking about how to regulate in that sort of space to make sure that they are easier to understand."
As for the timing of the legislation, the IFSO conceded that she has "absolutely no idea," given that the last consultation only recently finished. The Ministry of Business, Innovation, and Employment's consultation on the draft ended earlier this month. Only when the drafting is complete will the bill be introduced to Parliament.
"My view is that given that the law on non-disclosure has been sort of muddling around now for over 20 years, the sooner it comes up, the better," asserted the ombudsman. "But there will be a practical side of it in terms of how fast insurers can respond in terms of updating policy documentation. So, that really goes for not only the disclosure but unfair contract terms, and also making sure that there's as much clarity around them as possible.
"It is definitely a waiting game. And we will just continue, I know, to get complaints about the same thing until the law does change, which is unfortunate for the people on the end of it… It's 24 years now, so we're very keen and very excited by the idea that this might actually happen in the not-too-distant future."