CEO of nib New Zealand looks back at full-year numbers | Insurance Business New Zealand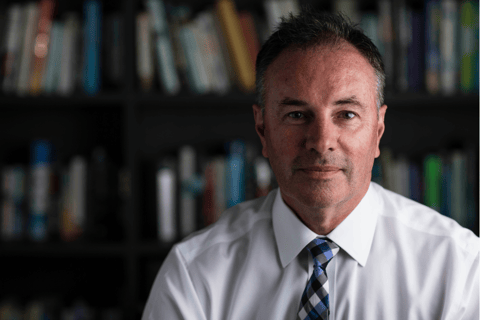 Decade-old health insurer nib New Zealand is looking bigger and better, with its acquired life insurance business already contributing to the company's growth.
The firm completed its swoop for what used to be known as Kiwi Insurance Ltd in April, and that meant a $0.1 million contribution to nib NZ's $25.4 million underwriting result for the year ended June 30 (FY22). Here, chief executive Rob Hennin (pictured) talks about how the wider operations fared in the period.
"We have had continued growth in policyholder numbers as more Kiwis see value in private health insurance," noted Hennin, whose camp saw an increase of over 12% in full-year premium revenue to $312.6 million. Private health insurance policyholder growth, meanwhile, stood at 5.6%.
"Through the year," stressed the CEO, "we continued to invest in our capability to provide a broader range of valued benefits for New Zealanders to support their health and living needs. This includes our launch of nib nz insurance ltd. Our life and living insurance products are already providing Kiwis with financial protection, for life, alongside our health insurance offering."
Trading as Kiwi Insure, nib nz insurance ltd added more than 30,000 policyholders to nib New Zealand. A new hub in Wellington was opened for the life and living business in FY22. First announced last November, the purchase from Kiwi Group Holdings was worth $45 million.
Read more: nib outlines FY22 performance
Hennin went on to highlight: "We've also increased our capability by continuing to spend on technology, bringing our systems up to best of breed. Our strategy is to become not just simply a payer of healthcare services, but a health partner with our members. This relies on a deep understanding of our members and their healthcare needs, using data science and technology."
During the full year, the NZ unit of Australian group nib holdings limited not only forayed into life insurance but also expanded its Māori population health programmes to more ropū members.
Additionally, the Kiwi business introduced a non-Pharmac Plus option for members, covering the cost of medicines not funded by the government agency. It also continued to invest in health management programmes.
"Our purpose is your better health and wellbeing," said the New Zealand chief. "It's fundamental to our strategy and drives what we do for members, in our co-created Māori partnerships and health programmes, and through our targeted health management programmes provided at no additional cost to our members.
"The aim of our community health programmes is to help members better understand and manage their health, reducing the risk of disease or its progression. nib also partnered with Ngati Porou during FY22 to provide health insurance for employees."
When nib Group published its financial results, the insurer cited a jump in management expenses for nib NZ. The parent company attributed the rise to higher commission costs brought about by increased sales, investment in process re-engineering and technology platforms to back future growth and operational efficiencies, as well as enhanced support for members, population health, and partnerships.
Read more: nib NZ CEO "very pleased" with ongoing integration of Kiwi Insurance
"We will continue to work with our strategic partner, Honeysuckle Health, a company that uses data-led insights to manage disease," added Hennin, who is poised to keep seeing trimmed margins as nib New Zealand maintains its investment in systems upgrades. Over time, a return to net margin targets of 8-10% is expected.
"We are expanding our health management programmes, tailoring them to provide personalised care for members," commented nib NZ chair Tony Ryall. "This year, we celebrate our 10th anniversary, looking back on a decade of providing value-based care for our members, families, and their communities."
Now with more than 156,000 policyholders, the insurer has been operating in the Kiwi market since November 2012.
Aside from nib NZ, the broader insurance group also consists of the following segments: Australian residents' health insurance, international inbound health insurance, and nib Travel. Net profit after tax for the whole of nib in FY22 was AU$133.8 million.
"I'm as excited as ever before about the future and the company's prospects," stated group boss Mark Fitzgibbon. "As a society, our spending on healthcare continues to accelerate; limitations on government funding mean we need even more private sector involvement, and there are so many opportunities beyond our traditional role as a health insurer.
"I easily imagine a near term where our members, travellers, employees, and all stakeholders, including shareholders, view us as preoccupied with improving people's health and wellbeing. They see that being 'purpose-led' aligns with powerful commercial performance."