Christchurch rebuild is taking too long, says Erin Brockovich | Insurance Business New Zealand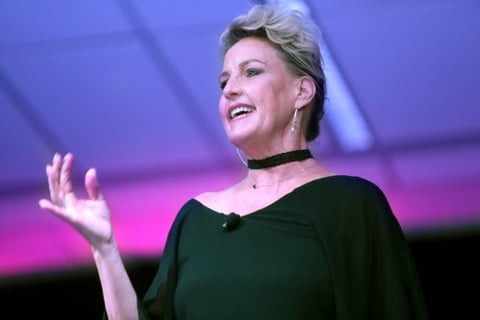 Image: Gage Skidmore
A well-known environmental activist has expressed dismay that the Christchurch rebuild has dragged on for six years after a major quake rocked the city.
Erin Brockovich, 56, who was immortalised in a 2000 Hollywood film about her battle with a huge energy company, visited Christchurch on Monday to speak with quake-affected policyholders who were still waiting for their claims to come through.
In an interview with Newstalk ZB, Brockovich said: "I was a little taken aback. This earthquake happened six years ago."
"I thought: 'That's kind of sad.'"
Want the latest insurance industry news first? Sign up for our completely free newsletter service now.
She said that living in earthquake-prone Los Angeles, she saw that things moved quickly, and, as a result, those impacted by the earthquakes were able to rebuild their homes and get on with their lives within two years, NZ Herald reported.
Speaking about her talk with Christchurch residents, Brockovich said: "I spent some time with people who still haven't received help. Their houses are filled with black mould... and they're fearful.''
She also sensed a lot of frustration among residents.
She urged insurance companies to "get on with this" and for claimants to seek the help and support they require.
"They have hope, but they are very tired and they are very frustrated," Brockovich said.
Related stories:
IFSO scheme sees increasing repairs for Canterbury quake
Liquidators of collapsed insurer to issue first Christchurch quake payout
Quake Outcasts to pay $50,000 in legal costs