COFI "adds compliance costs" with no benefit | Insurance Business New Zealand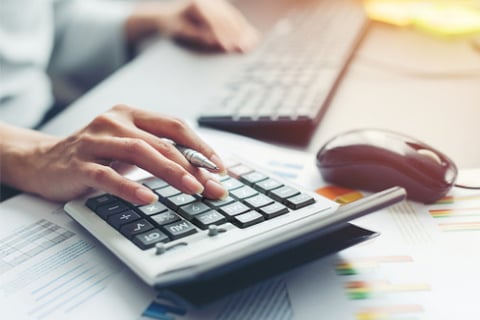 The Insurance Brokers Association of New Zealand (IBANZ) has raised concerns over the COFI Bill, which it says adds compliance costs with "no benefit", and also gives the Minister the ability to ban all commissions, rather than just those that are sales or volume-based.
Commenting on the Bill, IBANZ CEO Mel Gorham noted that insurance advisers are already covered by a comprehensive compliance regime, and the COFI Bill adds nothing that is not already covered by the FMCA. She said the Bill offers no benefits to advisers or their clients, and should only cover the intermediaries who are not already captured by the new financial advice regime - for example, car finance dealers or travel agents.
"Financial advice providers (FAPs) and financial advisers are subject to the new financial advice regime, which came into effect on March 15 this year via the Financial Markets Conduct Act 2013 (FMCA)," Gorham said.
Read more: COFI: The voice of the industry has been heard
"Given the importance of advice, obligations on FAPs and financial advisers under this regime surpass those being contemplated within COFI."
"For example, those captured by FMCA are bound by duties to give priority to their clients' interests and take all reasonable steps to ensure their advice is not influenced by a conflict," she explained.
"Another difference under FMCA is that financial advisers have a duty to exercise the level of care, diligence and skill that is prudent.
"These are important distinctions as they emphasise the significantly higher expectations on FAPs and financial advisers when it comes to conduct and client care. Considerable investment has been made by IBANZ Members to address the requirements on them under FMCA.
"We fully support COFI introducing conduct requirements on financial institutions (including insurers), which extend to oversight of the conduct of intermediaries not captured under FMCA. Examples of the latter are car dealers and travel agents that sell insurance, as they do not meet the definition of providing regulated financial adviceClosing these conduct gaps is long overdue."
Gorham noted that in IBANZ's most recent consultation with the government on COFI, nothing new was identified that may have been outside of the scope of the FMCA - however, requiring insurers to have oversight in place for advisers would only add to their compliance costs.
Read more: Insurer's new model will help advisers with disclosure
She also said the proposal to give the Minster responsible for COFI the ability to ban commissions outright was "concerning."
"Cumulatively, we believe this cost will be significant and will lead to insurers engaging with less intermediaries, and vice versa," Gorham said.
"Similarly, the requirements of each piece of legislation differ, this creates the opportunity for conflict and confusion."
"We also have concerns over the intention to give the Minister the ability to ban all commissions, rather than deal with the originally stated issue, which was to ban commissions based on value or volume targets, as they could result in poor conduct outcomes," Gorham said.
"Insurers that distribute directly to their customers incur costs associated with the increased resourcing that this requires. Insurers that distribute through intermediaries pay commission.
"FAPs and financial advisers are required to disclose commissions to clients, as set out within the FMCA regulations."