Collapsed pool tussle sends message to insurance customers - report | Insurance Business New Zealand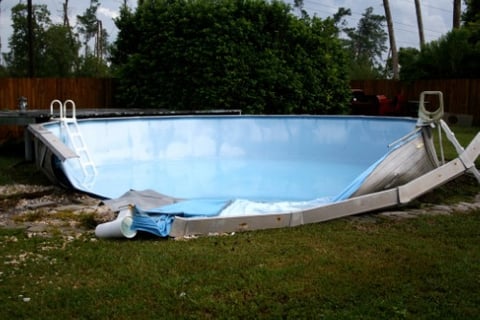 The Insurance and Financial Services Ombudsman (IFSO) has advised consumers to understand their cover before they might need it on the back of an intriguing case, NZ Herald reports.
An Auckland homeowner, known only as Mr V, was one of the 322 complaints to the ombudsman in the year ending June 30.
He had battled with his insurer for almost two years after excavations for a pool he wanted to install suddenly collapsed – damaging not only his garden and boundary fence but also some of his neighbour's property.
He thought he was fully covered as he took out construction insurance before the work began but the insurer only accepted part of the claim for removing some of the debris – refusing to pay for damage to the neighbour's property as its policy did not include coverage for third-party property. It also refused to pay for the cost of adding support to the excavation due to defective workmanship.
Read more: ICNZ advises homeowners to be insured when making major renovations
The insurer insisted that the pool company should have sought geotechnical engineering advice due to the time of the year and proximity to the boundary.
It added that whether engineering advice was required or not, the company should have still used a plastic cover to protect the excavations – which it had failed to do.
Similarly, most of the complaints in the last year were in relation to policy exclusions and scope of cover.
Karen Stevens, IFSO, said the complaints reflected that many people simply did not understand the policy or contract they were signing up to.
"Insurance does not cover all things at all times. The best time to understand your cover is before you might need it," Stevens told NZ Herald.