Contracts law review presents industry opportunity - ICNZ | Insurance Business New Zealand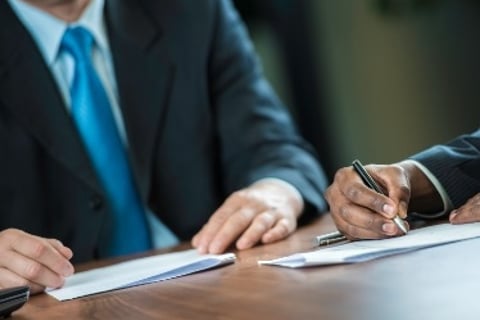 ICNZ said the review of contracts insurance law is an opportunity to assess and possibly consolidate those laws in a way that serves everyone – insurers, consumers and brokers.
ICNZ's comments come after the government announced the terms of reference for the review this week, which will be managed by the Ministry of Business, Innovation and Employment (MBIE), and the next steps for the consultation process.
The insurance council has come out in support of the review, which has also been backed by the Insurance and Financial Services Ombudsman (IFSO), who told Insurance Business yesterday they were in "full support" of the review and any recommended reform to legislation.
ICNZ chief executive Tim Grafton said one issue highlighted in both the terms of reference and by the Commerce and Consumer Affairs Minister Kris Faafoi is the way matters of non-disclosure are handled. The Fair Insurance Code requires members to respond reasonably to what an insured does not disclose and leaves the test of what is reasonable to the independent dispute resolution schemes to determine.
"Out of 1.2 million insurance claims made last year to our members, only 243 complaints were transferred to external dispute resolution schemes. Of those, only 19 were fully or partially upheld," said Grafton.
Another issue highlighted in the terms of reference was the ability of consumers to make comparisons by price, Grafton added.
"We do not favour simple price comparisons for insurance because it encourages vulnerable people to buy solely on price and not consider whether the product is appropriate for their needs," he said.
"Insurance is not a commodity like electricity, so we need to be mindful of the need to encourage informed consumer choice. It's incredibly important consumers understand the ins and outs of any policy they buy.
"This is an important part of building financial capability. By reducing insurance solely to comparable prices, we worry consumers will be deprived of the opportunity to truly understand and consider what they're purchasing."
Grafton said ICNZ was currently reviewing its Fair Insurance Code to ensure it remained relevant – an updated Code is expected to be released in 2019.
The review will examine a range of issues within insurance contract law such as disclosure obligations for policyholders and gaps in New Zealand's regulation of insurers' conduct.
At present, there are six Acts governing insurance contracts, two of which date back to 1908. The review promises to modernise New Zealand's insurance contracts law and consolidate it into one Act.
The review will also consider whether there's a case for greater regulation and supervision of insurers' conduct.
The proposed process has been outlined as follows:
Mid-2018: Release of an issues paper for consultation
Late 2018: Release of an options paper for consultation
Mid-2019: Policy decisions made; to be followed, if warranted, by a legislative process
Related stories: