IFSO in full support of contracts review | Insurance Business New Zealand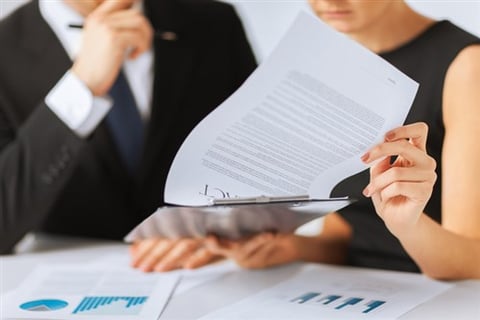 The Insurance and Financial Services Ombudsman (IFSO) is in total support of the government's move to review and potentially reform insurance law.
IFSO Karen Stevens said non-disclosure doesn't mean anything to consumers until they need to claim and sometimes find that an insurer won't "pay" for something the consumer previously thought they were covered for.
The law in New Zealand on non-disclosure is found in common law and is based on the Marine Insurance Act 1908.
"Strictly speaking, the law does not provide any remedy for a consumer who has failed to disclose (either intentionally or not), material information – materiality being determined on the basis of what would be material to a prudent underwriter in assessing the risk," Stevens said.
"The trouble with using the prudent underwriter test is that most consumers do not know what a prudent underwriter is and neither do they understand how risk is assessed, until it is too late".
The IFSO Scheme knows from its experience of dealing with over 3,000 complaints enquiries per year that avoiding the policy can have extremely harsh consequences for a consumer.
Stevens added that "consumers can be left with no policy of insurance, no realistic prospect of obtaining replacement insurance and a very real possibility of having any other policies, held with the same insurer, cancelled on notice."
"It's obviously time for change 100 plus years on from the enactment of the original legislation, which underpins the current law," Stevens said. "It's widely acknowledged that statutory reform is required in New Zealand and is the only way of ensuring any changes to the law on non-disclosure are consistent and have the widest possible application. The IFSO Scheme fully supports legislative change."
Yesterday, Insurance Business reported on the announced terms of reference for the insurance contracts law review.
The government announced that the next steps were to develop and release an issue paper for public consultation, which has been set down for mid-2018.
The review will examine a range of issues within insurance contract law such as disclosure obligations for policyholders and gaps in New Zealand's regulation of insurers' conduct.
At present, there are six Acts governing insurance contracts, two of which date back to 1908. The review promises to modernise New Zealand's insurance contracts law and consolidate it into one Act.
The review will also consider whether there's a case for greater regulation and supervision of insurers' conduct.
The proposed process, which will be led by the Ministry of Business, Innovation and Employment (MBIE), has been outlined as follows:
Mid-2018: Release of an issues paper for consultation
Late 2018: Release of an options paper for consultation
Mid-2019: Policy decisions made; to be followed, if warranted, by a legislative process
Related stories: