CoreLogic solution for insurers | Insurance Business New Zealand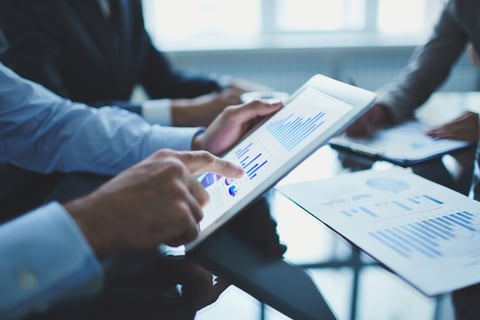 There is no question that the insurance industry has its work cut out for it with the magnitude 7.8 earthquake that rocked New Zealand in November amounting to insured losses worth $1.84bn, and Cyclone Debbie and Cyclone Cook amounting to $84m.
However, according to
Richard Deakin
, solutions director for
CoreLogic
's insurance sector, there are solutions at hand to help manage this workload.
He says that in addition to an increase in claims, the fact that some claims can take upwards of 100 days to be resolved does not help matters and can be a significant cause of customer frustration.
Deakin attributes this partly to the lack of communication and streamlined processes between the policyholder and the various stakeholders responsible for resolving the claim.
It is in these areas, says Deakin, where CoreLogic can be of assistance as its partnership with Symbility Solutions offers cloud-based middleware to insurance companies and their vendors, creating a single-source of truth for claims. As an added benefit, Symbility also provides a mobile scoping tool integrated with Cordell insurance costing data, enabling continuity between underwriting and claim fulfilment.
Symbility is used by some of the largest insurers worldwide and research shows that its solutions can help reduce the average claims process cycle time from an industry average of 18.6 days to just eight days. It also increases the number of catastrophe claims that can be handled daily from an average rate of four to 12. Lastly, it has increased "one visit and done" claims from 15% to 50% and reduced loss adjuster re-inspection rates from 7% to 1% by improving the quality of data collected upon the first visit.
"The partnership is geared to assist the home insurance industry simplify the claims process via data driven cloud-based workflow solutions," he says.
Designed to be flexible and easy-to-use, Symbility's software platform enables insurers to collaborate throughout the entire claim lifecycle from first notice of loss through to assessment and fulfilment.
"Symbility helps all of the participants in the claim reduce costs and complexity, while enabling them to deliver a satisfying claims experience to their policyholders, which is critical in today's competitive industry," says Deakin.
Symbility Mobile Claims application provides field assessors and builders with a fully portable claims data collection and assessment solution, with easy to use diagramming and costing tools. This works on or offline and is ideal for post catastrophe or rural situations. However once connected, claims data can be automatically synced back with the central system and all participants are updated.
Insurance Business will follow up with comment on these technologies, including other new technologies, that are decreasing the claims process cycle.
Related stories:
This year's 'weather bombs' cost insurers $84 million
Kaikoura quake claims hit $1.8 billion