Kaikoura quake claims hit $1.8 billion | Insurance Business New Zealand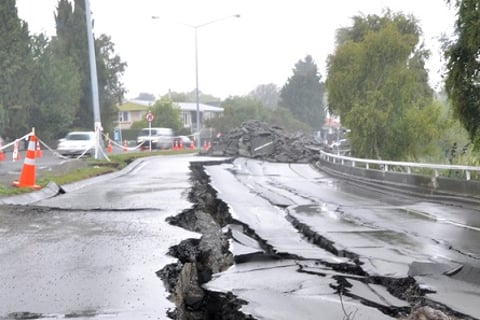 The magnitude 7.8 earthquake that rocked New Zealand in November 2016 has resulted in nearly 43,000 claims, worth $1.84 billion, as of May 31, the Insurance Council of New Zealand reported.
Private insurers, which are acting as agents for the Earthquake Commission (
EQC
) in accordance to a Memorandum of Understanding signed by both parties after the November quake, said 31,000 of the 43,000 claims are for residential properties.
The figures do not include land claims or house and content claims managed by EQC or those policies purchased offshore.
Tim Grafton
, Insurance Council chief executive, said $1.36 billion of the insured losses were for commercial damage, while residential claims accounted for over $460 million.
"Progress is now moving at a rapid pace, so we have a high level of confidence that most people will have received settlement offers by the end of this year," Grafton said.
"Forty per cent of all residential buildings had initial assessments completed by the end of May compared with 32% in April and 19% in March. Insurers continue to focus on the most damaged areas and are making pleasing progress with 57% assessed in the Upper South Island in May, compared with 45% in April."
The
ICNZ
boss said 29% of residential building settlements had been fully or partially settled by the end of May compared with 21% in April and 11% in March.
In terms of commercial claims, 62% of all material damage claims by number had been fully or partially settled by the end of May, compared with 57% in April and 44% in March.
Meanwhile, of the 5,500 claims being directly managed by EQC, it had completed the initial assessment of 50% of building and land claims and had settled 39%. It also has almost completed 75% of land and building assessments, said Gerry Brownlee, the minister responsible for the Earthquake Commission.
Related stories:
Wait extends for November quake claimants
Kaikoura quake deemed one of the most expensive insurance events in 2016