Coronavirus: SPCA urges pet owners to plan pet care | Insurance Business New Zealand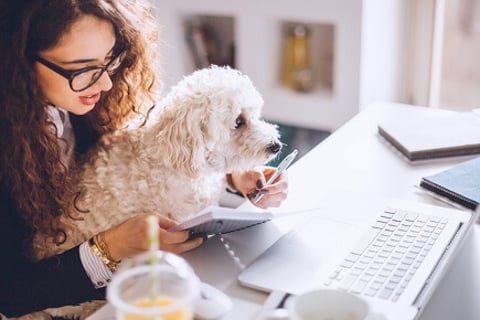 As COVID-19 (coronavirus) infects only humans, the Society for the Prevention of Cruelty to Animals (SPCA) has offered assurances that pet owners can still interact with their pets. However, the pandemic's impact might make it harder for people to take care of animals, so planning is crucial.
The SPCA has advised pet owners to set up an arrangement with a friend or professional to provide pet care in case someone in the household becomes ill. Moreover, pet owners should document pets' medications, have two weeks' worth of food and supplies, and ensure that pets are up to date with their vaccinations and have identification.
"If you haven't tested positive or are self-isolating, then continue to interact with your pets as normal but wash hands thoroughly before and after touching them, their food, toys, and bedding," it said.
The organisation also emphasised the importance of keeping a list of useful contact details such as vets and pet insurance providers – adding that the worst time to plan for pet care is when anyone in the household is already sick.
Read more: Southern Cross Pet Insurance celebrates 'A' rating
If the pet owner is sick or under medical attention for the virus, the SPCA suggested that the person should avoid engaging with animals as much as possible – especially petting, snuggling, and sharing food.
"If you have any worries about your pet's health during self-isolation, give your vet a call for advice. [However], don't visit the surgery in person," the organisation said.
"[We are] taking steps to ensure the animals under our care continue to receive the best quality care. During this time, we are increasing the number of animals in foster and limiting intakes to emergencies to provide care for all of our animals. We have also introduced new cleaning and hygiene protocols at our centres."