Court of Appeal clears way for class action against Christchurch quake champion | Insurance Business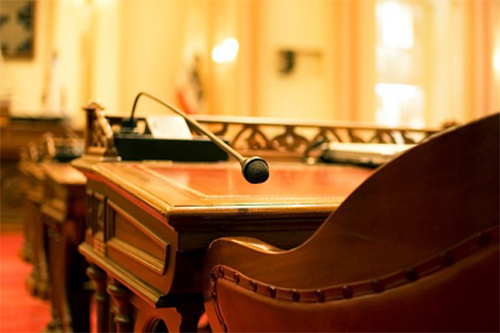 Earthquake advocate Bryan Staples – owner of Claims Resolution Service Ltd - and lawyer Grant Shand will face a potential class action claiming the defendants and their firms have engaged in "unconscionable" deals worth millions of dollars.
The Court of Appeal has denied a motion by Staples and Shand to reverse a decision by the High Court to allow a class action from a group of almost 180 ex-clients, according to a report by Stuff.
Staples gained fame in the Christchurch region for aggressively going after insurance companies and the Earthquake Commission (EQC), and was hailed as a fighter for the people's welfare.
Claims Resolution Service and Grant Shand Barristers and Solicitors are involved in legal disputes at the district Court level, seeking to collect what they claim are debts from clients in the form of commissions and fees.
However, the class action alleges that the contracts signed by Claims Resolution's clients are unenforceable due to being unconscionable. This is due to Staples and Shand allegedly being in an undisclosed joint venture, therefore breaching obligations to act in the interest of the clients.
The Court of Appeal sided with the ex-clients and the High Court decision, agreeing that these people had modest means, making access to justice more difficult, and that they had a "shared vulnerability when contracting with Claims Resolution and dealing with those service providers", the report said.
The case stemmed from Karlie Margaret Smith, a Christchurch homeowner whose property was damaged in the 2011 quakes. EQC paid her around $130,000, while her insurer Tower offered her $79,332, with repairs estimated at around $208,342.
A company associated with Staples and Shand said that the repairs would cost around $500,000. Smith then signed a contract with Claims Resolution in 2014 to act on her behalf. As part of the contract, Smith would pay all costs incurred by Claims Resolution, as well as an 8% commission on the final settlement.
In 2018, Smith accepted Tower's settlement worth $380,000, which was lower than the initial claim of $546,000. She was then billed by Claims Resolution for $72,000, inclusive of its commission and Shand's legal fees of $29,000.
Along with many other clients, Smith refused to pay this and applied for a potential class action with the High Court. Smith claimed that Staples and Shand were working in a joint venture that was undisclosed to her and other clients. This, they claimed, had several conflicts of interest and breached obligations, making the contract unenforceable.