Coverholder status is a 'huge milestone' for digital insurer | Insurance Business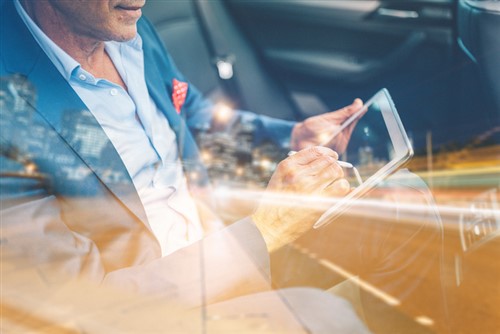 Cove Insurance's recent securing of Lloyd's of London coverholder status means it "has the opportunity to tap into the global insurance market" and achieve its goal of making insurance "simple, understandable and digitally-led," according to CEO Andy Coon.
Cove recently announced its status as a coverholder of the leading insurance specialist, a move which the brokerage describes as a "huge milestone."
"The structure we've developed means we have the flexibility to innovate based on consumer experience, but still deliver that with an A+ rating," says Coon. "It's quite hard for a startup to deliver all of the above, and we're really pleased that we've gotten to this stage."
CFO Brett Wilson says the development will allow customers to be safe in the knowledge that a global leader in the insurance industry is standing behind Cove's policies, and will allow Cove to focus on delivering a fully digital quoting, purchasing and claims experience.
"Our team saw innovative digital experiences being offered to customers internationally, and we wanted to bring this refreshing approach to New Zealand," said CPO Rob Coon. "The word 'insurance' in New Zealand often leaves a bad taste in people's mouths, and we want to change that. We have spoken to hundreds of Kiwis and have built a thorough understanding of their frustrations with insurance – the team has been informed by consumer research every step of the way, and has now developed a service that we feel ticks all the boxes."
Cove Insurance is set to launch a chatbot which will see customers through the policy-buying phase, and will collect data from external sources to minimise on the amount of information provision that is usually required. This method would also be used to deal with claims, and a claimant will be able to provide evidence of their losses by uploading photos and videos for immediate assessment.
"By creating an innovative service accessible from any internet connected device, we plan to make buying, managing and claiming from Cove a simple and refreshing process," Rob Coon said.
Tower Insurance recently announced a similar strategy of data collection through its partnership with EIS Group and utilisation of CoreLogic systems, a move which reflects the wider industry trend of discarding, reinventing or optimising legacy processes to produce simplicity and speed.
Cove's technology is set to be rolled out within the next six months, with the chatbot coming into operation within the next month. The brokerage will offer a range of products including car, home and contents insurance.
Related stories:
Cove acquires Lloyd's coverholder status
Tower Insurance announces $24 million digital investment