Designing a unique insurance product from scratch | Insurance Business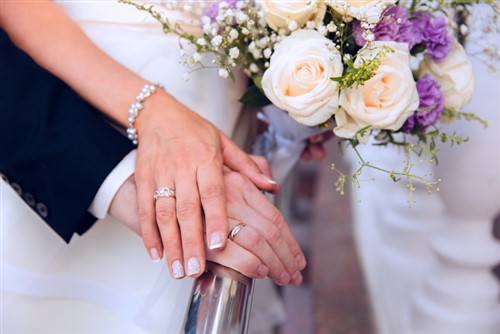 A wedding is likely to be the largest and most important event you ever have to organise – but if things don't go according to plan, a dream wedding could turn into a financial nightmare.
Insurance options for Kiwi couples have historically been almost non-existent, with couples relying on home and contents cover or Australia-based underwriters willing to provide cover for New Zealand. But a new underwriter has recently entered the New Zealand market for this very purpose following several requests from insurance brokers for wedding cover for their clients.
"We launched EventCover 10 months ago, and it's New Zealand's only underwriting agency focused on the events industry," underwriting manager Stuart Hartley told Insurance Business. "Obviously a wedding is a very personal event, and likely one of the biggest events that a person will ever organise themselves. Having experience on the events side, it was a vision of ours to bring a wedding product to the insurance market.
"The average spend of a New Zealand wedding is likely in excess of $30,000, and what we're looking to do is provide a level of comfort to couples if the worst case scenario were to happen. That amount of money is a huge outlay, so the policy covers the irrecoverable costs and deposits if the wedding is cancelled or postponed."
Hartley says that designing a new insurance policy from scratch offers a great opportunity to look at what is or isn't working in other offerings, and to be more flexible when it comes to pricing the product. He says existing overseas policies often include cover options that aren't needed, making the overall cost more expensive than necessary.
"With our wedding product, we've managed to put it at a really good price level and provide the level of cover that we know is required, while also stripping out some of the cover that we know isn't needed," Hartley said. "We've cut out some of the inclusions that are usually put into global insurance policies, such as damage to rings or bridal gowns. Those items are usually already covered under house and contents insurance, so they don't need to be insured twice."
"When it comes to risks, the biggest risk here would be adverse weather, the same as any outdoor event," he continued. "We know that we're likely to have claims for cancellation due to adverse weather, and that's a strong reason as to why we've put the product together.
"Working with the broker community, we had consistent enquiries with respect to wedding insurance, so we knew that the market for it was there. Our main means of distribution is through the broker channel, but we're also looking to work with wedding vendors as intermediaries. There has been a rise in 'pop-up' weddings in New Zealand, so we'll be looking to have that cover included within those packages too."