The competitive advantages of being a smaller insurer | Insurance Business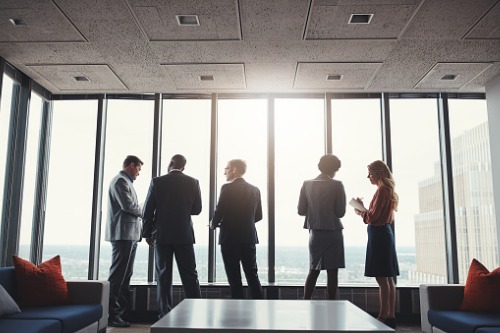 Ando Insurance is a relative newcomer to New Zealand's insurance market but has grown significantly over the past 12 months, having doubled in size for both headcount and premium.
According to CEO John Lyon, the company was created to address the increasingly consolidating insurance market, and to respond to brokers' need for a wider choice of underwriters. Lyon says flexibility is key to Ando's offering, along with its deep insight into the broker market.
"We're in a fairly unique position in the industry given that we're quite new to the scene," Lyon told Insurance Business. "2018 was a huge year for us. We doubled in size when it comes to premium and we grew our team considerably. We've hired about 75 new people throughout 2018, and it's been going very well in terms of growth targets, business stability and getting established in the market."
"When you go back to the reason we started Ando, it was as a consequence of the acquisition of Lumley by IAG," he explained.
"A number of us recognised that the market had become excessively consolidated over a number of years, and we know that there was a demand among brokers for a broader choice of underwriters. Coming into the market as a new player with the experience, insight and relationships that we had within the broker market, we were able to put together propositions that were geared towards what those brokers were looking for."
Lyon says Ando's competitive advantage rests within three key factors – technology, people and broker insight.
"We are using very current technology – things like portals integrated with external systems, which make business transactions more efficient," he said. "We've also been able to handpick a team of people from across the market, all of whom bring different insights, and we have a very unique culture. Finally, we take a customer and intermediary-centric view of what we do; we work hard to deliver propositions to brokers and broking groups, rather than setting out rigid terms. The technology, the people and the broker insight enables us to come up with a different offering to the bigger players, which tend to be somewhat inflexible in their approach.
"Our business is now among the top 10 insurers in New Zealand," he concluded. "We're still relatively small compared to the bigger insurance players, but we are growing very quickly."