Dismissing wellbeing may cost you your employees, says CEO | Insurance Business New Zealand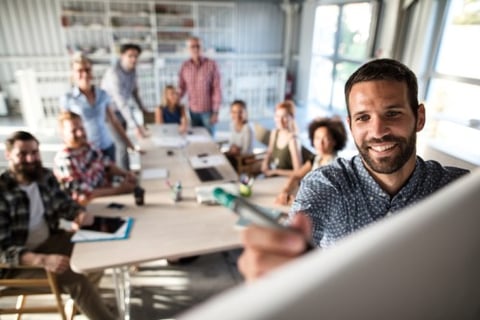 Only 55% of health insurance policies offer some form of cover for mental illness, with most of them only providing just enough cover for a couple of hours of therapy, according to researchers from Otago University. With the issue having gained relatively little market scrutiny, how good are insurance businesses at taking care of their own employees?
Ando Insurance CEO John Lyon says there is still a fundamental lack of understanding around the issues of mental health, and employers tend to focus on performance problems rather than on understanding underlying causes. The ultimate issue, he says, is that most people are still reluctant to talk about the issues they face and feel they must leave everything at the door when they come into work.
"Within a workplace context, it's important that we treat individuals as exactly that – as individuals, with their own issues, challenges, insights, learnings and contributions," Lyon told Insurance Business.
"Based on my experience in a corporate environment, mental health difficulties have often been dealt with as performance issues instead of there being a holistic perspective on what the real issues are. That's not an effective or supportive way of dealing with such issues, and there's a real opportunity for businesses to take a better approach to helping people through their challenges, both temporary and permanent."
Lyon says that while the environment is improving, there is still a pervasive discomfort around speaking up about mental wellbeing, and a lot of it comes down to company culture. Opening up the conversation is ultimately down to organisation leaders, and every employer should have frameworks in place to allow staff to feel comfortable in raising concerns.
"I'd like to see the industry creating a workplace where people are confident sharing the challenges they have and normalising issues of mental health, because it's something we all suffer with at various points in our life," he explained. "When somebody breaks a bone, it's easy for people to have lots of sympathy and perhaps make excuses for errant behaviour. But when it comes to mental health issues and the visible disability isn't there, people are often labelled as difficult, challenging or emotional."
"It's ultimately a cultural leadership issue," he stated. "Putting support networks such as the Employee Assistance Programme (EAP) hotline in place is important, but it also goes deeper than that – leaders need to model the behaviours of inclusivity and support. If you only judge people on their symptoms without seeking to understand what's driving their behaviour, you run the risk of forcing someone to leave the organisation, when a more supportive approach might have helped manage some of the underlying causes and retain a good employee."