Does your brokerage have a business plan? | Insurance Business New Zealand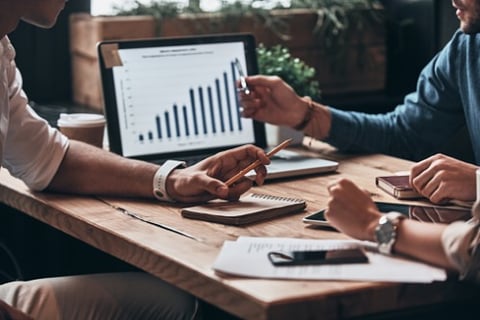 When it comes to launching your own brokerage, the first two years are a crucial timeframe which can easily determine your level of success - however, many brokers start out without even a simple business plan.
According to Stuart Donaldson, founder of business advisory firm Banyan Co, sitting down, coming up with a business plan and brainstorming each part of your business is a vital step that brokers often miss, and as a result, they potentially lose out on vital business information. A quick show of hands revealed that up to 60% of new advisers don't have a business plan - something Donaldson says needs to change, and quickly.
Donaldson spoke at the Financial Advice New Zealand conference earlier this year, where he coached new advisers on the key steps they need to take in order to build a successful business.
"In my opinion, you need to have a scalable business that has multiple revenue channels, is high in efficiency at the back end, and offers exceptional customer service at the front end," Donaldson said.
"That should be page one of your business plan, and everyone should have one."
"You ought to be sitting down and brainstorming, and you can do that with every part of your business," he explained.
"Think about your relationships - do you have a list of referral sources? Of those referral sources, do you track how much business they give you? Do you know their conversion rates on deals, whether or not they give you quality business? Is there a referral relationship agreement in place, are there monthly targets? These are all things that you should be thinking about."
Donaldson says these plans and brainstorms can look like anything you want them to, but the important thing is simply to have a clear visual map of where your business is headed. He encouraged advisers to look at this map every day, and to have a plan and targets for everything from sales, to relationships, to marketing.
"Get a whiteboard, because that way, it'll hit you in the face every day you walk into the office," he said. "Everything you're doing today, the settlements coming up next month, next quarter, etc. If you're not measuring, you're not getting it done."
"When it comes to marketing, you have to have the discipline to know what you're going to be doing each month," he added.
"Whether it's welcome back emails, happy holidays postcards, Facebook, LinkedIn, etc. - you have to be on the radar all the time, and therefore you need to have some sort of marketing calendar."