Dying dad planned to end life, battle with ACC | Insurance Business New Zealand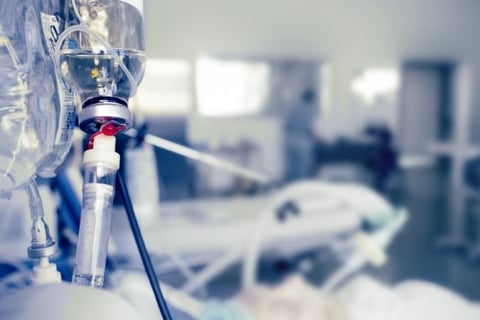 An Accident Compensation Corporation (ACC) customer has won compensation from the state insurer after he posted suicide plans on Facebook.
A report in the NZ Herald detailed the case of Mark Bates, a 43-year-old dad who has a terminal brain tumour. In 2018, a counsellor reportedly told Bates he was entitled to make a claim from ACC for a botched biopsy. He had since spent the past year trying to get ACC to accept their claim for compensation. The past two weeks of battling with the insurer, however, the NZ Herald described as too much and Bates reportedly decided to go off his medication and wait to die, blaming ongoing issues with Work and Income and the ACC.
The publication also detailed that Bates' lengthy Facebook post, in which he told his friends he was planning "self-euthanasia," later became viral.
"I am left with little choice but to end it too early," he wrote. "Unfortunately between Winz, Studylink and ACC they have made it impossible for us to carry on and easier for me to die."
The Tauranga man wrote the Facebook post on May 24. Three days later ACC called, saying Bates was eligible for full compensation. The same day, Work and Income also called to apologise, informing Bates they were reinstating all the couple's benefits until after his death. This news gave Bates a reason to keep going. He is now taking his medication, and hopes to see his son's 16th birthday in a few weeks. He also reportedly wants to use the little time he has left to fight for others who are stuck in the system.
"I didn't expect the response I got," Bates told the publication. "It wasn't a threat, it was a declaration to those few friends who know my health. I was maybe thinking just a few of my friends would read it. Saturday it gained momentum and by Sunday it was out of control.
"It's left me humbled and grateful to have the support," he said.
Read more: Asbetos claim case against ACC back in court
"Our service on this occasion wasn't good enough. In the first instance, we should have been faster to resolve the issues between our Work and Income and StudyLink systems," MSD regional commissioner Mike Bryant told NZ Herald. "We're really concerned to hear that Mark hasn't felt compassionately treated – that's not the experience we want for our clients.
"We're reviewing what went wrong in Mark and Kirsty's case so we can find out what we need to improve," Bryant noted.
"Working with Mark to make sure all his injury-related needs are met is the most important thing right now," ACC spokesman Nick Maslin added.