EQC partners with eight insurers on natural disaster claims | Insurance Business New Zealand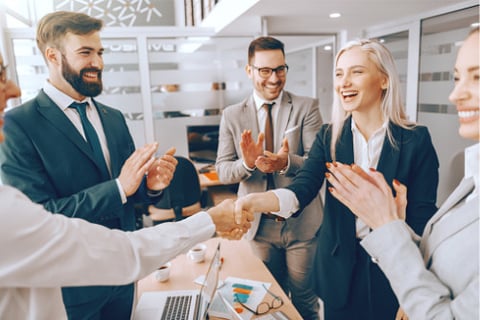 The Earthquake Commission (EQC) has partnered with eight private insurers to streamline the natural disaster claims process, with insurers now acting as the sole point of contact for policyholders seeking a payout.
The new partnership will begin in the second quarter of 2021, and anyone with home insurance whose property or land is damaged in a natural disaster will only need to lodge one claim through their private insurer. The insurer will then assess, manage and settle the claim, and will work with EQC to share data and manage its portion of the payout.
ICNZ chief executive Tim Grafton said that after the Canterbury earthquakes, claimants had to file two claims – one with EQC, and one with their private insurer – a process which was "inefficient and frustrating" for customers. He says the new model has been built on the approach used after the Kaikoura earthquake, and, more recently, the August Northland floods.
Read more: EQC launches enhanced claims management system
"Insurers essentially will act as EQC's agent for managing natural disaster responses," Grafton told Insurance Business.
"What that means for the customer is that their insurer will remain their one point of contact."
"Insurers will have certain performance measures that they'll have to meet, they'll have systems and process changes in place to deliver on what the EQC Act requires, and the key benefit for customers is that single point of responsibility and accountability for their claim until its settlement," he explained.
"They won't have to have the experience they had in Canterbury where they had to contact EQC, with whom they didn't have a relationship, and would then wait for them to contact the insurer in order to start its process.
"The customer was going through at least a duplicated process – sometimes triplicated, or more. This new system removes the problem of having two different entities to deal with, which will make it more streamlined for customers in the future."
The new partnership model will include AA Insurance, Chubb, FMG, Ando (Hollard), IAG, MAS, Vero and Tower. Grafton says this covers around 99.5% of the home insurance market in New Zealand, but that other providers remain free to engage with the partnership if a natural disaster strikes.
Read more: EQC issues formal apology to customers for shortcomings
"This agreement is open to other insurance companies who are providing residential cover now and in the future," Grafton said. "If there were an earthquake and they weren't part of this agreement, EQC would manage and settle that claim – but that would be a very small number."
EQC chief executive Sid Miller said the partnership has built on the findings of the Government's Public Enquiry into the EQC, and that it will double its capacity to manage high-volume claims.
"We know that EQC cannot respond to a large natural hazard event alone, and this new partnership will streamline the insurance process and ensure we make best use of existing sector capability and expertise to meet the needs of New Zealanders when the next natural disaster occurs," he said.
"This much improved customer experience, improved data sharing, and increased claims capacity is a milestone for improving our readiness to deal with future natural hazard events."