EQC reveals claim numbers for February storm | Insurance Business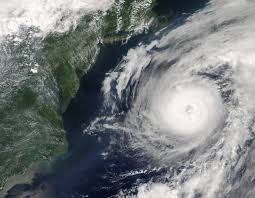 The Earthquake Commission (EQC) has so far received 60 claims for damage caused by Cyclone Fehi earlier this month, with 53 of them from the South Island and the remaining seven from the North Island.
"Many people whose property has been damaged may not have lodged an EQC claim before and therefore may be unaware of the process for doing so, and what they could be entitled to receive," EQC chief customer officer Trish Keith said. "If your residential property has been damaged by the storm, then get in touch with us, and we have a team that can help."
EQC reminds potential claimants that, for natural disaster damage, they must have a home or contents insurance policy that includes fire cover (most do) with a private insurance company when the natural disaster damage occurred.
A team from EQC met with West Coast homeowners at information sessions in Westport, Hokitika and Franz Josef last week and a team member will be at the Tasman community meeting in Mapua at 6pm tonight for another session.
"The sessions are a great way for EQC, along with the local council and other organisations, to provide people with claim information and discuss what support can be provided. They are also a chance for people to ask questions and be provided with information specific to their own needs," Keith said.
"Pockets of the Nelson/Tasman region were particularly hard hit by the storm, with 38 claims received so far for the combined area. EQC has also received six claims for the West Coast region, and anticipates this number to increase as people take stock.
"We strongly encourage anyone who may need to lodge a claim, to come along and talk with EQC and representatives from the other organisations that are attending," she added.


Related stories:
Community meeting assists customers following February storm
NZ's big natural disaster questions get $1 million EQC research funding