Ex-Tower employee ends up in jail | Insurance Business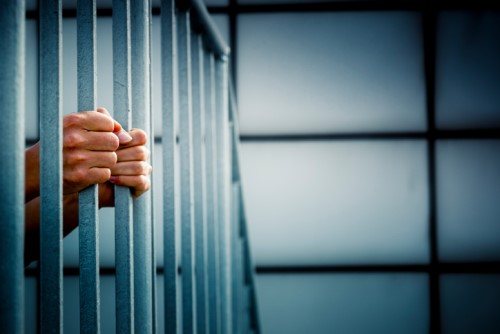 A former Tower manager has been jailed for three years, seven months after ripping off taxpayers to the tune of $723,000 while working at the Ministry of Transport (MoT).
Joanne Harrison was formerly a senior manager at Tower from 2005-2006 going by the name of Joanne Sharp.
She was appointed head of people and change with key tasks including developing and implementing people strategies.
When her sacking from the MoT was
revealed last year
, it emerged she had also left a job at the Far North District Council after concerns about her history were raised during her appointment there.
Tower would not say what the reasons for her departure from the company were for, citing 'privacy issues'. They also would not confirm whether any investigation would be done into her stint there following the revelations of her MoT misdemeanours.
Now, following her sentencing this week at Manukau District Court, an estranged relative has spoken of Harrison's habit of 'leaving destruction in her wake'.
"Nobody believed us when we told people what she had done, as she always came across as so sweet and innocent," the relative said in a Fairfax Media report.
Having cut ties with Harrison several years ago following what she called a 'destructive and hurtful relationship', the estranged relative said: "She is a complete piece of work and having had first-hand experience with her, no actions she has undertaken would surprise me."
Two of her former MoT colleagues described her as divisive and glib, the Fairfax Media report said.
Want the latest insurance industry news first? Sign up for our completely free newsletter service now.
"She came across as caring and giving. She would really be out to divide and conquer," one colleague said.
News of Harrison's fraud broke just days after new ministry CEO Peter Mersi took over last July.
He said he was pleased at the sentence handed down.
"Joanne operated a sophisticated deception, where she abused her trusted senior position at the taxpayers' expense," he said.
Harrison had abused procurement practices at the Ministry and awarded contracts to entities that were created for her benefit, he said.
"The point I would make is that anybody who's dealt with people who commit these crimes is they are typically quite sophisticated," previous CEO Martin Matthews said earlier.
Labour Transport spokeswoman Sue Moroney, who was in court for the sentencing, said the fraud had raised serious questions about the Ministry's background checking processes.
However, she said she was pleased that justice had been served.
Related stories:
Insurer Tower's ex-employee investigated by SFO
Insurer's executive PA jailed for forging fake invoices