FMA acknowledges "difficult and stressful" year for advisers | Insurance Business New Zealand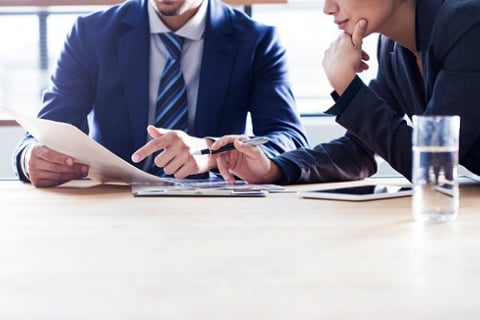 FMA CEO Rob Everett has been "heartened and impressed" by the way financial services providers have stepped up to help customers through COVID-19, but says insurers, banks and fund managers need to stay vigilant, and recognise the signs of clients going into a state of financial vulnerability.
Everett noted that in previous interactions with the FSC, he had felt that some parts of financial services were "denying the need for change," but with a slew of new legislation incoming and with the challenges of COVID-19, the response from the financial services sector had been positive.
"Last year, I had a good whinge at those parts of financial services that I felt were denying the need for change, that were clinging to attitudes and business models that had already caught fire in the UK and Australia, but had convinced themselves were appropriate and sustainable here in New Zealand," Everett commented.
Read more: Is COVID-19 offering the insurance industry a silver lining?
"When I came in February…I hoped for a more constructive and collaborative year. February seems a world away now, and we are all now trying to see our way to a steady state. I fear it may be some way off."
"The industry and the regulators are dealing with an enormous amount of change in financial services regulation," he continued.
"On top of all of that we've had COVID, so that's placed enormous strain on all players in this setup. I have been heartened and impressed by the nature of the response across the financial services sector, and I want to pay tribute to those working in the industry who have endured difficult and stressful conditions, but are still putting customers first."
Everett said that most parts of the industry – insurance, advice, funds management, banking – had shown that they are able to 'shift gear' as needed to help customers in difficulty, but warned that they should be aware of recognising the signs of financial difficulty early. He said the FMA will be focused on looking after vulnerable customers, and encouraged strong interaction between the financial services sector and the public.
"For financial services providers, it's all been about customer care over this last period," Everett said.
Read more: Are insurers responding to vulnerable consumers in the right way?
"It's been about understanding the pain points for those customers as they develop or emerge, and appreciating that, quite often, by the time a bank or an insurer realises that a customer is in financial difficulty, they are probably deep in a hole. Generally speaking, not paying your mortgage or your insurance is for most people one of the last shoes to drop – not the first."
"From our perspective, we are focused on looking after vulnerable customers, identifying when people move into a vulnerable state, and recognise that during the coming period, we'll see a lot more people going into difficulty," he concluded.
"This shows the value of direct interaction between financial services and their customers."