FMA and XRB identify key audit matters in insurance sector | Insurance Business New Zealand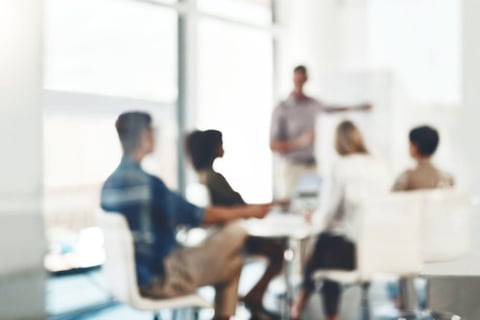 The Financial Markets Authority (FMA) and External Reporting Board (XRB) have identified the most common key audit matters in the insurance sector in their second joint review after new audit reporting standards were introduced in 2016.
Key audit matters (KAMs) are issues that, in the auditor's view, are of most significance to the audit of a company's financial statements. In December 2016, new standards for auditors required them to extend reports to include KAMs. The recent FMA and XRB review examined the trends and changes in KAMs reporting since the new standards were introduced.
Read more: FMA extends audit deadline for insurers
In its review of the insurance sector, the FMA and XRB looked at the financial statements of 46 registered insurance entities. The average number of KAMs reported was one, but for the 10 largest insurers the average was two. In three instances, no KAMs were reported. The most common KAMs were insurance contracts liabilities (common to 90% of entities), and reinsurance assets and reinsurance liabilities (common to 15% of entities), which the FMA and XRB said was "consistent with our expectation for this industry."
Additionally, where reinsurance assets and liabilities were not reported as a separate KAM, they were described within the insurance contracts liabilities KAM.
Meanwhile, IT systems and controls was only identified as a KAM for three entities, with selection criteria related to how much the entity depends on IT systems that are relevant to the auditor.
The review analysed KAMs reported in 2019 audit reports and was conducted prior to COVID-19.
Rob Everett, chief executive of the FMA, said the report is a "timely reminder that the reporting of KAMs in the current environment should provide useful insights into how auditors see the impact of the COVID-19 pandemic on businesses.
"Auditing during COVID-19 will be challenging for auditors but we encourage them to see the crisis as an opportunity to illustrate the value of the new standards," said Everett. "They should look for opportunities to describe the risks in the current environment and how these were addressed with the appropriate audit procedure. The role of an auditor is to provide an independent view on the financial statements so investors will be keenly interested in what auditors see as matters of significance at this time."
Meanwhile, April Mackenzie, chief executive of the XRB, said that the new standards were intended to "enhance the communicative value of the auditor's report."
"We have been actively monitoring the implementation of the new standards and were pleased to hear investors say that they have found KAMs to be a useful addition," said Mackenzie. "We are encouraging auditors to think about ways they can innovate their reports and make them more informative and accessible to investors, especially during these uncertain times."