FMA sets out full licensing target dates for advisers | Insurance Business New Zealand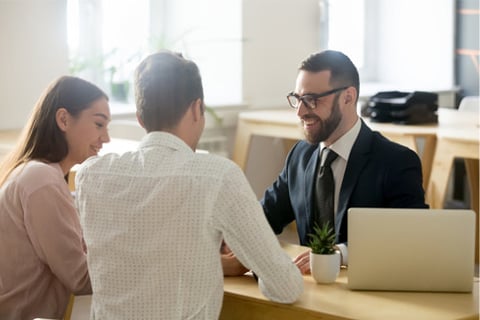 The Financial Markets Authority (FMA) has provided target dates for different classes of advisers to apply for their full licenses, with the first advisers expected to apply by June 2022.
The FMA has given a target date of September 30, 2022, for all Class 1 or Class 2 financial advice providers to apply for their full license. For Class 3 applicants, the target date is June 30, 2022.
Director of market engagement John Botica said that the timeframe aims to help advisers plan a "smooth transition" into full licensing, and intends to avoid the flurry of last minute applications that the FMA saw at the transitional licensing stage.
He added that all transitional Financial Advice Provider (FAP) licenses will expire on March 16, 2023, so it will be vital for advisers to ensure that they have their full license processed and approved by that date.
"With transitional licensing, 18% of those applying for a transitional licence left it until the last fortnight before the deadline closed," Botica said.
"That just won't be an option with full licensing. We thought it important to be clear about that well ahead of time."
Read more: Full license process will be a lot more rigorous - FMA
"We recognise that advice businesses are currently facing demands on many fronts and managing competing priorities," he said.
"By setting clear application target dates, we hope to signpost sensible timeframes for transitional licence holders to aim for and achieve."
The FMA noted that 1,706 financial advice providers were still operating under transitional licenses as of October 18. It said that while it did not expect all of them to proceed to the full licensing stage, it is nonetheless committed to providing as much support as possible to those who want to proceed.
Financial Services Council CEO Richard Klipin said that the timeframe will be a welcome piece of information for advisers, particularly as they work to keep their businesses running throughout a difficult COVID-19 period.
"It's a welcome release of information from the FMA as it provides clarity and timing guidelines, which is really good," Klipin told Insurance Business.
"COVID-19 is the backdrop for all of this change at the moment, so readiness has really depended on where the advisers have been based. For those who have been stuck inside of the Auckland boundary, running a business on a sustainable basis has brought challenges when it comes to managing teams, managing clients, and in making sure that you're looking after everyone. Then of course against that backdrop, they have to deal with significant regulatory change."
"In the advice market, it's fair to say that there are a number of 'early adopters' who are really getting on with it, and who can see the opportunity that they have with licensing," he explained.
Read more: Advisers about to get their first look at full licensing process
"There are also a number of practices who are still working through their next steps, and there are also clearly a number of advisers who are just focused on managing the day-to-day issues that COVID is throwing up."
Klipin said that industry bodies such as the Financial Services Council would be throwing a lot of support towards the advisers in the coming months, and that getting them transitioned into the new regime was a key focus. He urged advisers who are daunted by the full licensing process to get in touch with either their product providers or an industry body, as full licensing is now very much on the horizon.
"As a community, we're obviously looking to support all types of advisers irrespective of where they are in the pipeline," Klipin said.
"The role of an adviser and the value that they deliver to their clients is really important, particularly in the COVID-19 pandemic. So, making sure that they can transition effectively and quickly into the new regime is something we're all very focused on."
"People are galvanising around their timeframes, which is why it's been really useful for the FMA to put those clear signposts up," he added.
"It's not the case that this is in the distant future - that future is coming up fast, and people do need to get cracking. The FSC is certainly here to help, and everyone in the sector wants this transition into the new regime to be as successful as possible.
"The message for any advisers who are unsure, unclear or concerned is to reach out to your product providers, to your industry bodies and to the FMA. There's plenty of support and help out there, and we all want this to work."