Gender and cultural diversity in insurance | Insurance Business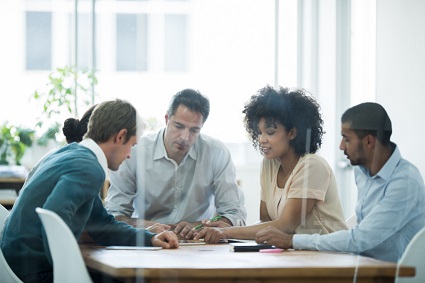 Bret Taylor, who recently retired from
Willis Towers Watson
after 50 years, is most certainly in a position to talk about gender and cultural diversity in insurance.
According to Taylor, he has been privileged to witness progressively more diversity in the industry, both through the participation of women and the appearance of many cultures.
He pointed out that when he started in the 1960s, few women, if any, worked in client facing, executive or insurance decision-making roles such as general management, underwriting and claims management or client service representation.
"In insurance, women worked in the accounts department, as secretaries, in the typing pool, and as quaintly named filing clerks," he said.
"It wasn't until the early 70s that we saw the first female insurance company roles such as underwriters, claims and client service representatives and client advisory roles in insurance broking firms."
Taylor said for his part he had the privilege of helping mentor two of the first few women to take up company representative roles in Auckland and Hamilton.
"Unsurprisingly, both proved to have outstandingly successful careers, as have many since," exclaimed Taylor.
Many may have had successful careers, but the overall picture is still rather disappointing with two NZX insurers –
Tower
and
CBL
– being recently flagged for their lack of female directors. They, together with 43 other listed companies, including some of New Zealand's biggest names in business, did not have any female directors in 2016.
The statistics, which also showed that just 17% of directors in 2016 were women, prompted the Institute of Directors (IoD) to do further investigation into board make-up.
It found the figure, which has not changed since 2015, is worse than other western countries such as Canada, which has a 21% rate of female directorships, the UK (27%) and the US (22%).
The IoD also found that out of 120 companies, only one has a female CEO and seven have female chairs.
The institute's governance leadership centre manager, Felicity Caird, said the figures were "shocking" and "clearly not good enough".
However, some companies like
Zurich
stand out for their gender parity. It was named as one of 2017's top companies for executive women – for the second year consecutively – by the National Association for Female Executives. Forty-five percent of its board is female and it runs a women's innovation network, which has 5,000 members globally, among its employee resource groups.
As to cultural diversity, Taylor said that when he started out, the vast majority of the insurance workforce seemed to be of British and Irish stock and Maori.
"This was probably representative of the whole of New Zealand society. There were a few people from other ethnicities and nationalities, but not in obvious numbers," he said.
"Gradually, as immigration patterns changed we saw people from many cultures come to New Zealand, which impacted the insurance business."
He said that
Willis Towers Watson
embraced and continues to embrace cultural diversity. "The modern United Nations of people in the workplace makes for a much richer experience – in the stimulus and inspirational sense – for co-workers and customers alike, as well as making for a more effective and efficient workforce."
Related stories:
Bret Taylor on insurance deficit
Zurich takes strides forward for gender parity