Has the market become tough for 'niche' advisers? | Insurance Business New Zealand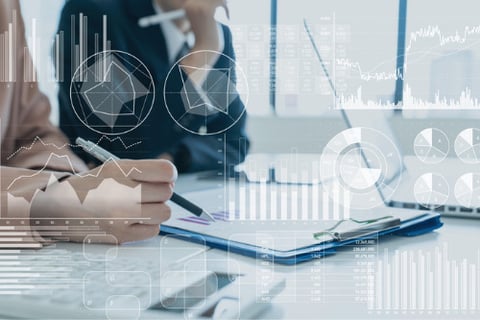 The global insurance market is changing extremely rapidly, and for advisers, this means constantly staying on top of changing risk appetites - particularly in the sectors which have been hit the hardest by COVID-19.
The BD Ladder director and founder Ben Paul says that for some insurance advisers who focus heavily on travel or certain types of commercial insurance, the market has become tough. However, he says the circumstances can also be an opportunity to reframe some of the 'less popular' insurance products and emphasise their worth in uncertain times, and to expand beyond your bread and butter into different areas of insurance.
"If you're an adviser who's heavily into travel and some of the corporate areas, you're probably going to struggle," Paul commented.
"For advisers, I think it'll be about finding a way of taking something that might initially be a grudge purchase - we all need to have professional indemnity insurance, for example, whether we think it has any value or not - and actually moving it away from being a 'grudge purchase' into something that business owners actually understand."
Read more: How advisers can push their businesses through COVID-19
"Clients need to understand the potential impact of not having any cover, they should understand the various different levels of insurance, and what they need to protect them in a highly evolving market," he explained.
"If economic commentators don't know what's going to happen in the next three to six months or in several years, then we don't know how the effects of COVID on a global scale are actually going to play out."
Despite the COVID-19 crisis having been managed relatively well in New Zealand, Paul says there are still plenty of risks that are relevant to adviser clients, no matter which sector they operate in. He says now is also a good time to move beyond a 'switching between products' mindset, as clients will be looking for their adviser to offer a longer-term view of their insurance and finances.
"You'd generally expect your adviser to be pretty on top of what's happening with the reinsurer and broker market, and what the likelihood is of your premiums going up or down over the next several years," Paul said.
"Retail, travel, hotels, events, etc. - all of these sectors will have been uniquely affected, and COVID will have had quite a big impact. The insurance premiums for large corporates may have gone up, advisers might be working with businesses that have a high reliance on overseas revenue."
"That'll all have an impact on the decisions those clients make, so it's really about understanding more than ever what's important in the economic, social and political environment that your client operates in," he explained.
"If someone has a high export rate to the US, ongoing events will impact what they're doing. So, you can't assume that what you offered them last year will have the same resonance, and you'll have to tweak and adjust your offerings to their new demands."
Read more: Specialty insurance sector could be facing a large coronavirus hit
With Prime Minister Ardern saying that borders will likely remain closed for most of the year, the outlook for New Zealand's hefty number of tourism and hospitality businesses looks bleak. Paul says that advisers may find themselves with a shrinking client base over the coming year as support measures come off, and that'll be time to rethink, and possibly attack a new market.
On the insurer side, Ando Insurance head of broker Dean Edwards says that risk appetites have indeed changed over the past year - particularly when it comes to areas like liability. However, he says the adviser channel will be vital in having conversations with clients about their financial planning, their risks and their protection level.
"Most of the liability market's reaction to COVID was to stop writing new business, put exclusions on policies, and to tighten down," Edwards said.
"We took the slightly different approach of just asking for a lot more information upfront, and we really got under the hood with SMEs and asked them about their financial plan, how COVID-19 is affecting the business, whether they took the subsidy, and whether their own clients were affected by COVID."
"We also asked about their exposure to the tourism and hospitality sector," he explained.
"We were really focused on getting our broker partners to have the right conversation with their customers, and to understand what their plan is.
"We had to have a lot of conversations with brokers and their customers around cash flow, and that's allowed us to continue to write new business with a greater understanding of our clients, which we think makes sense."