How a gap-year job became a 15+ year career in insurance | Insurance Business New Zealand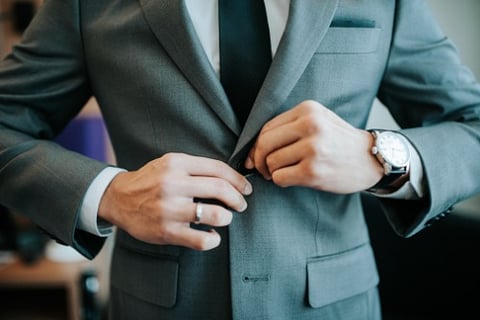 Gallagher Bassett appointed Scott Newland as its Brisbane-based general manager for government and long-tail claims in February of this year, and Newland says the role has certainly come with its challenges - not least because a workforce used to being in the same building has now turned remote, and is now dealing with clients facing very similar issues.
Like most in the insurance sector, Newland never planned for a career in this space. However, when a temporary job to pay for a year of travel became available once again, insurance became a long-term career path which led Newland through a broad range of specialisms, and ultimately resulted in him leading Brisbane's long-tail claims team for Gallagher Bassett.
"I began in insurance much like everyone else, by falling into it," Newland told Insurance Business.
Read more: How one pharmacist made a career in insurance
"I remember going home and having a conversation with my parents about a gap year to travel abroad, and they essentially told me they weren't paying for it. So, I deferred for a year and went to work at IAG with my mum, who was working there in claims.
"I started through their induction programme managing motor claims, and that was my first foray into insurance."
Newland eventually took his planned overseas trip, and, once he was back, the position with IAG was still open - and so he was able to continue his career there for the best part of 10 years.
"I jumped around between motor, event, property and recovery claims, so I really got a well-rounded mix of experience," he said.
"I also had the opportunity to move between different departments and manage teams and business units, and to work through some of the major events that occurred throughout that period. Then after 10 years, I went to work for an international broker for three years in Sydney."
"In 2015, Gallagher Bassett had an opportunity for me to manage their New South Wales branch, and then, after nine months, there was a chance for me to look after the national business," he explained.
"That led me to Brisbane, and over the last three years we've not only grown our general insurance products and services, but we've also grown into the various markets that Gallagher Bassett now occupies."
Read more: Insurance career at Delta was written in the stars
Newland now focuses on public liability and professional indemnity claims, though he says entering the role in the midst of the Hayne Royal Commission was certainly a challenge - especially since it was followed by one of Australia's worst bushfire seasons on record.
"A lot of our government and Lloyd's of London businesses involved a lot of long-tail claims, and I've been able to sink my teeth into that and generate some really positive results, and also bring some new clients on board," Newland said.
"A big challenge was that when I came into the role, the sector was under a lot of scrutiny - and then we got hit by some of the worst bushfires that Australia has ever seen, all while managing a culture of compliance off the back of the Commission."
"That was very challenging but rewarding, though we're not quite out of it yet," he concluded. "We're now managing a workforce that used to sit in front of us that's now been disbanded into a remote workforce, and our clients are facing those same challenges.
"Being able to support them and guiding them with confidence has been something that's been very important to us."