How can reinsurers aid you in taking something new to the market? | Insurance Business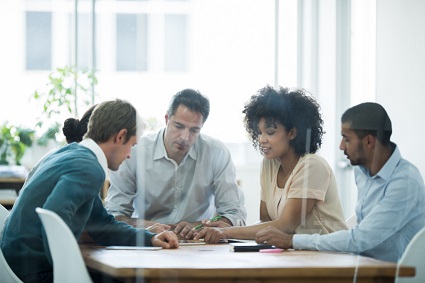 Insurance firms are under enormous amounts of pressure to bring something new to the market place. This pressure targets all links in the insurance value chain, from carriers looking to develop differentiated product, to claims adjusters boosting their efficiency with the latest technology, or brokers finding new products, concepts and service methods to meet changing customer demands.
Alongside organic growth concepts like product development and differentiation, many insurers are also looking to exert some dominance on the changeable industry by expanding, either geographically or through mergers and acquisitions (M&A). Consolidation activity is in somewhat of a frenzy in North America at the moment, and it's a trend that's likely to continue, according to Paul Ludwig, senior vice president, client executive, Munich Reinsurance America.
What do such growth prospects and pressures mean for the reinsurance industry? Ludwig described M&A as both "opportunity and risk" for reinsurers but said of late, it has translated more into opportunity for the global firm.
"In the M&A space, there are several opportunities that spin out for us. For example, if a client is acquiring another company, they may be looking for protection on the acquired book. Perhaps in due diligence they spotted a few things they didn't quite like or were a bit nervous about, or maybe they just want that extra bit of protection against any potential surprises that crop up two-years into a deal. There are opportunities to cap the potential reserve development with a retrospective transaction," Ludwig told Insurance Business.
However, there are some risks for reinsurers in the consolidation boom. Acquirers buying a platform they're not all that familiar with – with a new type of risk or a different type of portfolio – often let the existing reinsurance stay in place for a while until they find their feet. They readjust over time, which is where Munich Re sees "potential risk longer-term."
Ludwig explained: "You can have a scenario where initially not that much changes after an M&A transaction, but over time the acquirer looks to consolidate the reinsurance program from a capital management perspective. They might choose not to buy some of the reinsurance coverage we offer, but rather look at other types of aggregate coverage to protect against the odd large event or collection of smaller events that stack up and eat into earnings in a given year. As companies become bigger through inorganic growth, the nature of their purchase changes."
As a global reinsurer with a large balance sheet and deep underwriting knowledge, Munich Re is a strong supporter of clients trying to achieve growth either organically or inorganically, Ludwig stated.
"A lot of our clients are looking to accelerate their growth organically by introducing new products, expanding into new segments and introducing new underwriting teams," Ludwig added. "Organic growth often entails surplus capital strain, which is hard at a time when ratings are pretty critical, especially in the commercial segment. As firms look to grow and accelerate their plans, they will need reinsurance relief – and that translates into nice opportunities for us."