How COVID-19 and surge events changed Gallagher Bassett's hiring process | Insurance Business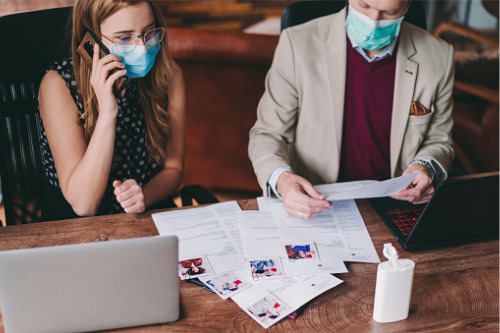 Dealing with a sudden influx of claims is a huge undertaking for any insurer, and throughout last year, the sector had to be ready to deal with the fallout of COVID-19 at the same time as other surge events – something Gallagher Bassett executive vice president Jon Winsbury said was a major challenge.
Winsbury noted that one of the biggest overhauls Gallagher Bassett made to its business was in how it hired and trained new frontline staff, who are always critical to dealing with surges in claims. He said the focus was being placed more on empathy and setting expectations, rather than the 'order taking' that might have been the norm in the past.
"We've really been thinking about how we can recruit for surge events, and we've started to utilise assessment centres so that we can really get a feel for the culture of the people that we're bringing into the business," Winsbury commented.
Read more: "Every crisis is unique, but there are common elements"
"When it comes to call centres which take first response enquiries, it's really important that they have good empathy, and that they can communicate their expectations clearly rather than being an 'order taker.'"
"In the past, I think that when we've responded to these kinds of events, we've put on people who can simply take claim details and personal details to be able to direct traffic," he explained.
"Now, that front line phone call on behalf of a government or insurance carrier is critical. Those people must have empathy and they need to be able to manage expectations early, because if the expectations are set correctly at the first phone call or email, then the track of progress through the claim is just going to work better."
Winsbury said that for Gallagher Bassett, every new surge event triggered new learnings for the business, and the COVID-19 pandemic was no different.
"I've been in the industry for 30 years and Gallagher Bassett has been managing these kinds of claims for a long time, but we're learning every time we get a major event," he said.
Read more: Limited pandemic preparedness can't be repeated in the future
"Recently, Gallagher Bassett was belted with COVID, and trying to manage those claims through a lockdown environment was incredibly complex – especially since we were concurrently dealing with storm claims, and the travel knock-on claims that came as result of all the cancellations.
"Having to respond rapidly to that generated a lot of running around for people, but also a lot of deep learning for the business about how we respond, recruit, onboard, and manage multiple runways of events."