How should brokers be preparing for regulatory changes? | Insurance Business New Zealand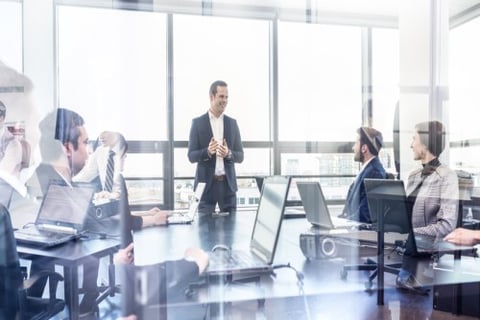 The release of the FMA and RBNZ's report into bank conduct and culture and the recent publication of the draft code of conduct has kicked a lot of compliance activity into gear, and advisers across the country will be looking to ensure that they are adequately prepared for the changes which are likely to come in early next year.
Several adviser associations recently offered their feedback on the draft code, and the sector is keen to ensure that its voice is heard as the regulators and the government decide the framework within which they will have to work in the very near future.
According to Simon Manning, CEO of The Association – an organisation representing AMP adviser businesses and advisers – the best thing brokers and advisers can do is to thoroughly familiarise themselves with the material being produced by the government and various adviser bodies to ensure that they are adequately prepared.
"Advisers certainly need to be going through all the material that's being produced around these changes," Manning told Insurance Business.
"There's a lot of work being undertaken by MBIE, the various associations and other entities in terms of giving good advice on how to deal with the changing regime. The entire consultation process was very useful because it made people sit down and think through how they're viewed, and what is being proposed within their own areas."
"Financial services is certainly a very dynamic place to be at the moment," he explained. "We've got the changes happening in Australia as a result of the Royal Commission, and naturally that's been carried through into New Zealand with the regulators' changes around conduct and culture. There is also a lot of consolidation happening in the market, with various organisations merging or reviewing their future in New Zealand.
"The only thing that doesn't change is the fact that customers still need good advice, and there's certainly a role for advisers within that. Being aware of what's coming along and making sure that you're preparing for it will be vital in continuing to do the right thing by customers."
Manning says that although the timeframe for the ongoing changes is quite long, the months are flying by and many people will be under significant pressure in the coming months. He says there may be some risk of players dropping out of the market if they are not adequately prepared, though according to Triple A CEO Wayne Smith, things like increased compliance costs are likely to hit smaller adviser businesses the hardest.
"There are key two issues our own members are really watching out for at the moment," Smith stated.
"The first is around the details of the new licensing requirements, and the other is the current draft code of conduct and what implications it might have for individual advisers. If you're an existing authorised financial adviser (AFA) then there won't be any new requirements, but if you're a registered financial adviser (RFA), then you will need to be preparing for an upscaling."
"We've made a point in our submissions throughout this process that any additional compliance costs are likely to fall disproportionately on the smaller players in the sector," he continued. "This is what happened the last time in 2008. The response of the small adviser firms will be one of two options – some will carry on and decide they'll simply have to cope with the increasing compliance costs, and others will decide to merge with slightly bigger firms. That way, they'll have an organisation behind them that's better positioned to address those additional compliance costs."
Smith says that although the sector may not feel an immediate impact when FSLAB is passed, it will undoubtedly create a huge shift that will leave the industry better off in the years to come. The only gap in the legislation seems to be around whistleblowing activity, which Smith says needs significantly better protections to encourage employees to come forward without needing to fear for their career.
"There's nothing I'm aware of that really enables whistleblowing activity or empowers an employee – whether it's within a small or large enterprise – to come forward if they know something is wrong, or have been pressured into doing something that isn't right," Smith said.
"They have no protection and they can potentially lose their career, and I definitely think there should be something within the legislation that addresses that issue. It was particularly interesting that they actually commented on whistleblowing in the recent FMA/RBNZ report, and yet neither of the regulators suggested throughout the consultation process that there should be something done to address that. That's definitely something I'd like to see looked at in more detail."
Code approved regulations are expected to be made by Q2 2019, with the full transitional period ending in 2022.