How to increase cultural diversity | Insurance Business New Zealand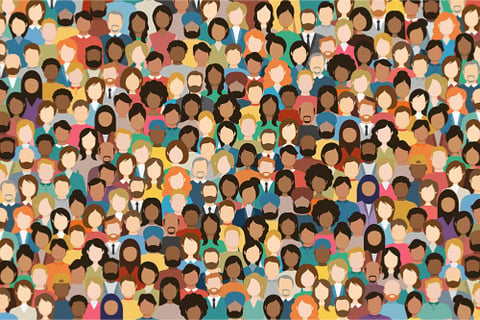 As insurance companies look to strengthen their focus on ethnic and cultural diversity, an increasing number are entering into partnerships with leadership and intern programmes, many of which aim to increase Māori and Pacific representation in corporate roles.
One programme, which has already partnered with several insurers, is TupuToa, an organisation which offers employment pathways for Māori and Pacific students in corporate, government and community organisations. Though its internship programme, TupuToa has provided opportunities to over 200 students over the last several years, and is expecting to provide 350 opportunities throughout 2021/22.
TupuToa currently partners with Suncorp New Zealand, AIA, and Ando Insurance, and Suncorp arrangements quality assurance advisor Bryan Fox noted that his organisation has had a longstanding relationship with TupuToa, and will be welcoming 10 new interns through the partnership this year.
Commenting on the partnership, Fox said that the interns that have been involved so far have found a lot of value in the programme, and have found it "empowering" to be part of an organisation whose values closely align with their own.
Read more: How has COVID-19 affected insurers' people strategies?
"Suncorp New Zealand is a principal partner of the TupuToa internship programme, and it is part of our journey to create an inclusive workplace that reflects the diversity of our community," Fox said.
"Māori and Pasifika peoples have traditionally been underrepresented in corporate New Zealand, especially in leadership positions. The TupuToa internship programme helps to address this by providing professional pathways for Māori and Pasifika tertiary students into the corporate sector."
"What the TupuToa programme has identified is the value of diversity of thought," Fox explained.
"It's provoked the business to question how we can attract diversity in our workplace and also utilise the diversity to benefit our employees, the business and our customers.
"The TupuToa interns we've had though our organisation have fed back to us that Suncorp's values have often aligned with their own, and that it has been empowering for them to see the work they've done reflected in the business's purpose and culture. Since we began our relationship with TupuToa in 2018, we have had 15 interns pass through our organisations, and in November this year we will be welcoming 10 more."
In its mission statement, TupuToa notes that there are currently no organisations with Māori or Pacific CEOs listed on the NZX, and of New Zealand's top 60 firms, only 17% have an executive that identifies as other than European.
Read more: What will diversity and inclusion strategies look like post COVID?
It states that its mission is to "ensure that corporate Aotearoa is representative of our country," and to "address the persistent inequalities facing our communities, and disrupt intergenerational disadvantage."
"This lopsided demographic creates a knowledge gap, deprives businesses of the benefits of diversity, and inhibits business growth," TupuToa states.
"We work to reduce entry and advancement barriers which are biased against Māori and Pacific communities, and to support organisations in successfully recruiting and onboarding Māori and Pacific peoples."
When it comes to maintaining a diverse workforce in insurance, Fox said that there is still work to be done. He currently leads Suncorp's Tikanga Group, and said that diverse thinking will ultimately benefit those who need insurers to maintain a strong and diverse-thinking business the most - its customers.
"I have the privilege of leading Suncorp's Tikanga Employee Resource Group, a group of dedicated, passionate and driven people," Fox said.
"The purpose of this group is to encourage the ongoing development of our organisation's cultural fluency and to actively weave Māori and Pasifika tools and tikanga into Suncorp Aotearoa. Our long-term goal is for cultural intelligence to play a key role in our business decisions."
"I think all organisations have some level of work to do when it comes to embracing different cultures and worldviews into their organisations," he concluded.
"Increased cultural fluency encourages an environment where employees are connected to the values that the organisation demonstrates, and where diverse thinking is factored into business decisions. All of this ultimately benefits customers. Many insurance companies are taking very positive steps towards cultural fluency, especially in representation of Te Ao Māori."