Te Wiki o Te Reo Māori: how have insurers been taking part? | Insurance Business New Zealand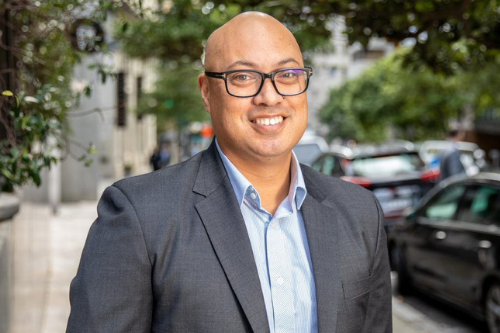 Aotearoa New Zealand is celebrating Te Wiki o Te Reo Māori - Māori Language Week - from September 14-20, and New Zealand's insurers are encouraging their employees to normalise the use of te reo in their working day - from emails and communications, to sharing their corporate and individual pepeha.
From a long history of being suppressed in schools and communities, Māori Language Week has been marked every year since 1975 in a longstanding effort to revive the language, and to learn, celebrate and encourage its use. With the goal of increasing the number of fluent and basic speakers, in 2018 the government set the goal of one million New Zealanders being able to speak basic te reo by 2040.
Throughout the week, Suncorp New Zealand has been encouraging its staff to actively incorporate te reo into their communications, and to learn their own pepeha - a way of greeting that shares who you are, and your connections with the people and places important to you.
Speaking to Insurance Business, Suncorp New Zealand arrangements quality assurance advisor Bryan Fox (pictured) said that Te Ao Māori values align closely with the purpose of insurance, and that the openness of staff throughout the learning process has been "encouraging."
Read more: ICNZ to further incorporate Māori language into insurance
"Te Ao Māori values of Manaakitanga and Kotahitanga are about standing together, caring for one another and supporting those who have had loss," Fox said.
"They align closely to Suncorp Aotearoa's purpose of building futures and protecting what matters, and to the role of insurance generally. We all benefit from learning about, embracing and celebrating our indigenous culture, and Te Wiki o te Reo Māori is a great chance to celebrate that."
"This week, people across Suncorp Aotearoa have updated their email signatures to include te reo, and many have enjoyed learning what their names are in Māori," Fox continued.
"Our people have also been sharing our corporate pepeha, individual pepeha, their iwi affiliations and waiata. These are all very deliberate steps to encourage normalisation of the use of te reo Māori through safe use in the workplace. Our leadership team has been very involved in creating content that features them using te reo, and it's been encouraging to see them being open about their learning process."
"We only have to refer to our internal iwi affiliation map to know that our team members hail from right across Aotearoa," he said.
"It's not only important that we acknowledge team members' different connections, but it's also important that we create an environment where people are confident enough to bring their whole self to work."
The use of te reo has seen a resurgence over recent times. The Insurance Council of New Zealand launched its te reo name - Te Kāhui Inihua o Aotearoa - earlier this month, something chief executive Tim Grafton said would "acknowledge the diversity of New Zealand, our unique culture, and the values that are intrinsic to who we are as New Zealanders."
Read more: Efforts to encourage Māori into insurance royally recognised
Fox said that over the course of his career, there has been a shift in how organisations approach the need for cultural fluency and diversity. He currently leads the Tikanga Employee Resource Group at Suncorp, which aims to "actively weave Māori and Pasifika tools and tikanga into Suncorp Aotearoa," and to encourage cultural intelligence to play a role in its business decisions.
"I've worked at Suncorp for 14 years now, and in that time I've seen a shift in how we understand and embrace diversity," Fox said.
"I always reflect on my first day at Suncorp, and I remember being introduced to so many good people with incredible roles, but I left noticing that no-one looked like me. Although I was happy for the opportunity to work in this environment, I didn't feel comfortable enough to bring my whole self to work. It took me a while to have the confidence to share some of my background and culture in the workspace."
"Today, we have people championing te reo Māori and expecting more from our organisation," he said.
"Our leaders are advocating for cultural fluency, and this has had a positive influence on our people. Normalising and honouring our indigenous language is a sign of respect for our tūpuna. We're seeing more te reo being used by organisations than ever before, and we are also trying to learn from what other organisations have done to find other things that will work well as part of Suncorp's journey."
"It is our collective responsibility to encourage the normalisation of te reo Māori," Fox concluded.
"One catch phrase that I have been using over the Te Wiki o te Reo Māori is Mauri Mahi, Mauri Ora (Do the work, get the treats). It's something that you can use inside and outside of the workplace, but it's true in any space.
"Creating space for Te Ao Māori dialogue in the workplace is my acknowledgement to our ancestors of the value of our culture."