How well does your leadership represent your client base? | Insurance Business New Zealand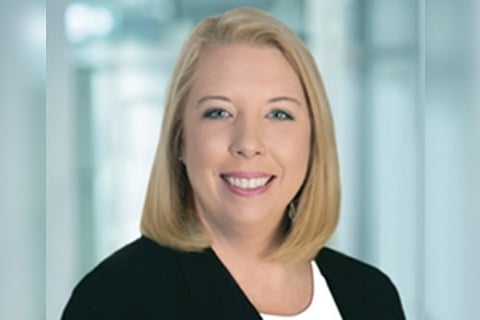 After a successful round of Women in Insurance events in 2018, one attendee was so impressed with Sydney's summit that she's now making her way to Auckland – this time, as a speaker.
This year's Women in Insurance Summit will feature a mix of success stories, thought-provoking panels, workshops and live interviews, and will tackle topics from flexible working to how to be an effective male champion of change. Keynote speaker Geniere Aplin (pictured), Group Executive – Personal Injury at EMLife, spoke to Insurance Business in the lead up to the Summit to discuss her experience with the event last year, and what made her want to return.
"I attended the Sydney Women in Insurance Summit in 2018, and I was really impacted by the level of positive energy that was in the room," Aplin said.
"Having been to a lot of conferences and seminars over the years, I could tell that everyone was really listening and the whole room was very enthralled by what was being said. I felt I really wanted to be part of an event like this, which has a nice balance of learning, personal stories and helping people find a sense of self-value and belief."
"Women make up 50.7% of the Australian population, and now 47% of all employees," Aplin explained. "Women in boards have grown from 8.3% in 2009 to 26.2% in 2018 – so that's progress, but there is still a long way to go. Organisations need to have leadership teams which are representative of society as a whole, and events like these put a spotlight on the fact that there is still progress to be made."
Aplin says that when she first came to the insurance table back in the early 2000s, she was noticeably the only woman there. While this is certainly no longer the case, she says many female leaders are still put in positions where they don't have any profit/loss accountability – and this means the discussion needs to keep moving, and everyone in the industry needs to invest in lifelong learning and change.
"These events help us recognise that we need to keep supporting anyone who comes from a diverse background, because the sector is still quite homogenous from a racial and cultural perspective as well," Aplin said.
"EMLife handles personal injury work and women have traditionally gravitated towards that, so our workforce has always been 50% female – in fact, some of our teams have even been as high as 85-90%. But until recently, it was still managed by men at a senior level.
"We now have a female CEO and part of that is about evolution, but ultimately that happened organically without any artificial targets. We also try and really support flexibility at EMLife, and we offer the same development to those on maternity or paternity leave so that their careers don't fall behind."
Aplin says that to get the ultimate gauge of how well represented a company's leadership is, it needs to look no further than its own client base.
"My advice to companies is to have a close look at the products that you offer and who your customer base is, and see if the people leading your organisation are somewhat representative of that base," she explained. "Otherwise, you'll end up with products designed by a set of people who hold very different experiences and views to the people you're actually trying to sell to. Diversity is often looked at as a culture issue, but I actually think it's the key towards driving more profitable growth."
"When it comes to the Women in Insurance event – it's such an impressive group of individuals," she concluded. "I think talking about some of the modern, purpose-driven leadership will be really powerful."