Huge cost of major NZ weather events revealed | Insurance Business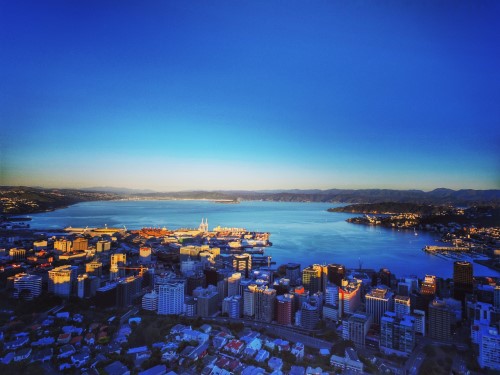 The costs to the insurance industry of two of the four extreme weather events that have recently impacted New Zealand are now on the table.
New Zealand's recent bout of four includes the lower North Island flooding and wind that immediately followed the Kaikoura earthquake, the Tasman Tempest, Cyclone Debbie and, hot on her heels, Cyclone Cook.
Now it has been revealed that the first event on that list resulted in 1,389 claims, with $9.1 million paid out by private insurers.
The second, tagged the "Tasman Tempest", hit Auckland and the Coromandel from March 07-12, with the township of Whangamata the hardest hit, and it has resulted in insured costs of $41.7 million, as reported by the Insurance Council of New Zealand (
ICNZ
). Provisional data reveals there have been 5,800 house and contents claims costing $24.5 million, 760 commercial material damage and business interruption losses at $13.4 million, and 315 motor vehicle claims costing $2.8 million.
These events were followed by the remnants of Cyclone Debbie, and then Cyclone Cook the following week, for which cost totals are not yet available. However, there are some clues as to the size of that bill.
According to Suncorp New Zealand, which includes
Vero
and
AA Insurance
, it has received 1,300 claims resulting from Cyclone Debbie at an approximate cost to date of $17 million. A spokesperson says the company is in the process of assessing damage to property and has already paid out its first claims.
Tower Insurance, meanwhile, says its reinsurers will pick up $5 million to $7 million of its losses from Cyclone Debbie's impact on New Zealand. The insurer estimates gross claims for storms associated with Cyclone Debbie will reach $10 million-$12 million and it anticipates its net financial loss to be $3.6 million after tax.
According to
Richard Deakin
, solutions director for
CoreLogic
's insurance sector, the company initially estimated total losses from Cyclone Debbie to be in the range of US$1 billion to US$2 billion.
"Swiss Re estimated claims lodged to be about $1.3 billion and expected them to rise to about $1.5 billion, so its estimation was right in the middle of our initial estimate range," he said.
According to Christian Mumenthaler, Swiss Re CEO, events such as Cyclone Debbie take "a toll on our short-term performance, but more than anything they take a toll on people's lives, destroy infrastructure and weaken economies."
"At the same time, natural catastrophes like this one underscore the purpose of the insurance industry overall," he stressed.
His thoughts are echoed by ICNZ CEO
Tim Grafton
, who says that the three weather bombs New Zealand has endured in recent weeks highlight the importance of insurance when disaster strikes.
"We would hope that uninsured renters are now taking steps to ensure their contents are protected to see them through these types of events. And for homeowners that they check their sum insured is enough to rebuild in the event of a total loss," he concluded.
Related stories:
Catastrophes rock Tower profit forecast
Swiss Re reveals first quarter results