IAG announces investment into Airtasker | Insurance Business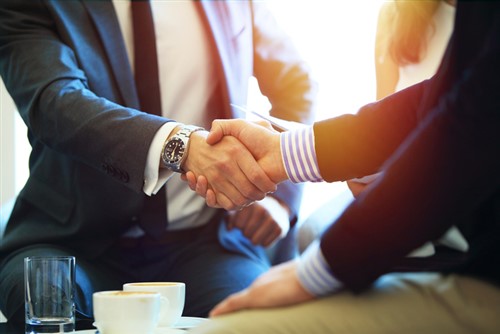 IAG has invested in the future of the sharing economy in a new partnership with Sydney-based online and mobile marketplace Airtasker.
The investment, which was made through IAG's $75 million venturing fund Firemark Ventures and was part of Airtasker's $33 million capital raise in October last year, will be used to develop the marketplace's platform ahead of its expansion into Britain.
Julie Batch, IAG chief customer officer, said the alliance with Airtasker will help the company provide new insurance solutions to help protect participants in the rapidly-growing gig economy.
"Airtasker is the leading marketplace for services in Australia," Batch said. "We see significant value in the platform and enormous potential for us to work together to find new and innovative ways to reduce risk and improve safety for its members, while connecting our customers to Airtasker's services."
Batch said the deal also has a data-sharing aspect, as with all Firemark's investments, that will enable the insurer to get an idea of how future insurance products will look like, Australian Financial Review reported.
"Part of the way we work with all of our investments is getting access to data," Batch told AFR. "When we started looking at the Airtasker platform, it is quite fascinating the types of jobs that are coming through. We really expected it to be dominated by tradespeople, but what is interesting to us are the secondary tasks that are happening on the platform that we had no idea about."
Batch said task requests like dog walking, putting together Ikea furniture, or taking out rubbish not only provided insight into the types of insurance people might need, but also how it can better cover workers in the sharing economy.
Tim Fung, Airtasker founder and CEO, said the partnership with IAG "will ensure our Taskers get that extra level of protection and provide peace of mind to our members" and "will also create new ways for us to generate job opportunities for our members through helping IAG customers with tasks
around their home or business, like cleaning, gardening, and deliveries."
IAG currently provides Airtasker Insurance through its CGU brand, providing up to $10 million cover to protect 'Taskers' registered in the Airtasker marketplace for their liability to third parties, for personal injury or property damage, when performing a task.
Related stories:
World-first income protection insurance for workers in the sharing economy launched
Airtasker introduces accident insurance for casual workers
Australian insurance disruptor to enter the UK market