Insurance finalists for 2019 Diversity Awards NZ | Insurance Business New Zealand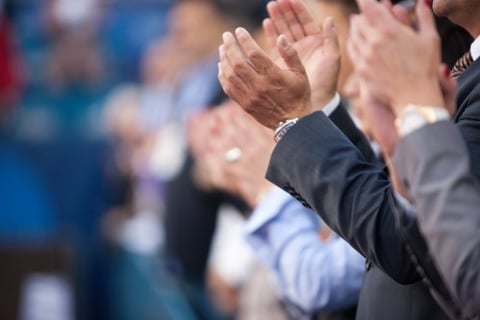 Two insurers have been nominated for this year's Diversity Works New Zealand Awards.
Now in its 22nd year, the awards celebrate the organisations around Aotearoa that are championing diversity and inclusion in the workplace.
Partners Life's Paul O'Brien made it to the list of finalists in the Walk the Talk category for exemplifying excellence in promoting and managing a diverse workforce.
"The panel found the Walk the Talk category difficult to judge as there are so many people standing up and influencing the workplace over and above their job descriptions," Tamaki Regeneration Company housing general manager and the judging convener Neil Porteous said.
Meanwhile, IAG New Zealand was nominated for the cultural celebration category for its Te Reo Talk webseries. IAG said the webseries was born out of an idea from IAG's Māori Employee Group about 18 months ago. It is fortnightly and features kupu hou (new words), phrases and whakatauki (proverbs) that IAG employees are encouraged to use, as well as pronunciation basics to ensure te reo is used accurately.
Read more: Revealed: Women in Insurance Awards finalists
One of IAG's Te Reo Talk members, Marcelle Pio said the news is welcome recognition of the mahi of the Māori Employee Group.
"E kiia nei te kōrero a tōku tipuna a Tauputaputa hei whai atu i tōnā whaiāipo: 'Whāia te iti kahurangi ki te tuohu koe me he maunga teitei.' Ko te iti kahurangi e kōrerohia nei au, ko tōku reo. Maimoatia te reo Māori," Pio noted. "In the words of my ancestor Tauputaputa: 'Seek the treasure you value most dearly, should you bow your head, let it be to a lofty mountain.' Indeed, Te Reo Māori is one of my most valued treasures."
Winners of the Diversity Works NZ Awards will be announced at a Gala Dinner event at the Cordis in Auckland on August 28.