Insurer offers relief to farmers affected by m.bovis | Insurance Business New Zealand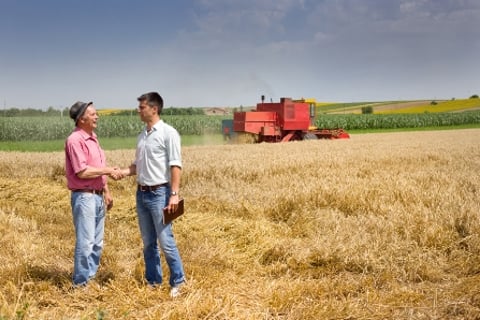 Fidelity Life has announced a financial relief offer for clients affected by mycoplasma bovis, as it aims to help affected farmers deal with the financial impact of the disease.
Effective this week, Fidelity customers suffering from financial losses and hardship as a result of mycoplasma bovis on their farms can put in an application to place their premium payments on hold for up to six months, while still receiving the same insurance protection they currently hold with their policy.
According to chief distribution officer Adrian Riminton, Fidelity Life has a moral responsibility to take care of its customers, especially in hard times.
"Insurance is all about being there for your customers when they need you," said Riminton. "Efforts to eradicate mycoplasma bovis will likely see 126,000 cows culled over the next two years, and many of our beef and dairy farmer customers will be concerned about the potential impact of mycoplasma bovis on their businesses.
"Farmers are already dealing with high debt levels, which is compounding the financial pressure even more."
Mycoplasma bovis is a bacterium that triggers a range of diseases in cattle including pneumonia, arthritis, untreatable mastitis and late-term abortions. According to Statistics NZ figures, approximately one million cows are slaughtered each year as a result of the infection, though the figure is thought to be much higher once calves, vealers, steers and bulls are taken into account.
It is estimated that just over four million bovines were slaughtered in the year ending September 2017. Despite the figure being a relatively small proportion of the overall herd and compensation being offered to affected farmers, it is still leaving a very tangible impact on rural businesses.
"It is important for farmers' financial security – their families and their businesses – that they keep their insurance protection in place, even when times are tough," said Riminton. "It is also important for us to retain our customers, so this offer is a small thing we can do to help our farmer customers get through this crisis."
Related stories:
Fidelity Life announces 40+ product upgrades
Insurance claim costs offset NZ budget surplus