Insurers and brokers to face each other on the rugby field | Insurance Business New Zealand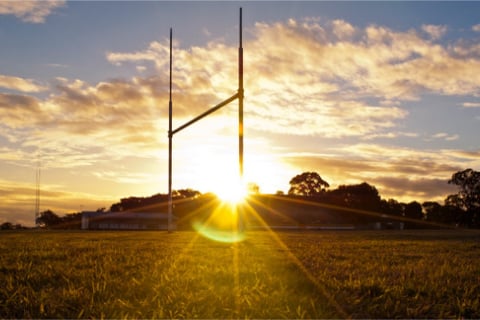 The insurance sector is gearing up for "one of the most highly anticipated events in the annual insurance event calendar" - The State of Insurance Rugby League - Insurers vs Brokers.
The event is marking its 10th anniversary this year, and is set for August 20. It will feature brokers from Aon, Crombie Lockwood, Willis Towers Watson, ICIB, Abbots, and others, while the insurer side will have players from Ando, IAG, AIG, Delta, Vero/Suncorp, QBE and Berkshire Hathaway.
Chris Bull, business development manager at Crombie Lockwood, said that everybody in the industry is looking forward to the game, which always brings significant benefits to its participants both on the pitch, and outside of it.
Read more: Insurer partners with rugby union team to protect junior players
"Unlike other industry events, State of Insurance brings our insurance colleagues together over a number of months as they meet to complete regular training sessions in preparation of game day," Bull said.
"These training get togethers have led to the start of a large number of new insurance relationships, allowing brokers to get to know insurers and vice versa, which has then translated through to better working relationships, and the ability to more easily transact business.
"When problems arise on the work front, these newly formed business relationships have led to a better and more efficient collaboration between insurers and brokers to secure a satisfactory outcome for our clients."
"And you cannot discount the fitness benefits as well," Bull added.
Read more: Up to 80 kiwi chicks expected at Crombie Lockwood's hatchery
"A lot of us do little to no physical activity throughout the year, but being involved in the annual State of Insurance event means that you have to get yourself conditioned for game day. So, this event has created some really good fitness habits and better lifestyle outcomes for many."
Willis Towers Watson account manager Cedric Suifa said that the industry had pushed through a difficult COVID-19 period, and with lockdowns out of the way, the State of Insurance is "looking to put on a great event."
The earlier years of the game saw the insurers dominate the field, though the brokers took charge and brought home the win in successive years.
"We are excited for 2021, and look forward to seeing who will raise the State of Insurance cup," Suifa said.