Insurer partners with rugby union team to protect junior players | Insurance Business New Zealand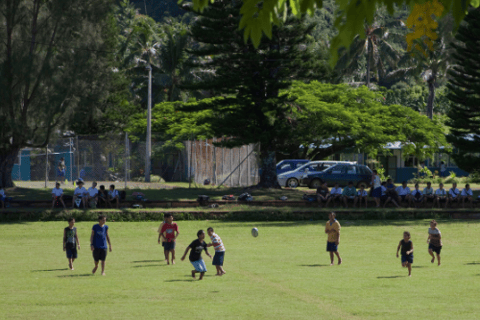 nib New Zealand has partnered with rugby union team The Blues to launch its nib Little Legends Little Smiles initiative - something CEO Rob Hennin said is a key part of nib's focus on encouraging New Zealanders to prevent injury, and live longer and healthier lives.
The initiative will give custom-fit mouth guards to 1,000 PIC Junior Rugby players aged 5-12 years, and six Auckland rugby clubs are taking part in the programme.
Commenting on the partnership, Hennin said that investing in injury and illness prevention is important in preventing both short- and long-term issues, and said the focus on prevention is a key part of nib's direction.
Read more: nib New Zealand releases half-year results
"It's been a tough year for everyone, and many sports clubs haven't been able to train or play as planned," Hennin said.
"As the new season kicks off, we wanted to give back and ensure that our junior players are protected by the best, so they can remain healthy both on and off the field."
"Our partnerships are all about protecting New Zealanders against the risk of illness and disease, getting them access to healthcare, and helping them navigate the healthcare system," he explained.
"It's also about being proactive about health and looking to prevent illness, so we're really excited about the opportunities we have to work with the community to improve health outcomes."
Hennin said that the past year had certainly raised awareness about the importance of everyday health among the public - something which was reflected in nib's 2.8% sales growth, recorded in February.
"Those numbers were really encouraging," Hennin said.
Read more: Insurer still catching up on claims postponed by lockdowns
"One hypothesis we could have had going into this financial year was that people would be really conservative and concerned about their future financial condition, and so they might postpone some important purchases.
"But despite that, we've seen consumers develop a heightened sense of the risk of injury and disease and the need to be covered, and also to be much more aware of what they're entitled to as part of their health insurance plan - and so we see that as a very positive move."