Insurers and mental health: "nobody is doing this perfectly" | Insurance Business New Zealand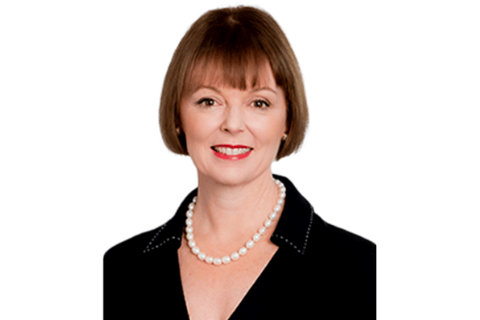 Insurance companies have been placing a lot of importance on the mental health of their staff throughout the COVID-19 pandemic, but Southern Cross Healthcare chief of strategy Tracey Barron (pictured) said that nobody has yet got their mental health strategy completely right.
Commenting on the recent discussions held at the Women in Insurance Summit 2021, Barron said that there was a lot of talk around the importance of mental health, work-life balance and proactively managing stress. However, she said that most companies acknowledged that this is still a relatively new conversation in the workplace, and that there is still more to be done to support mental wellness for both staff and customers.
"The one thing I'd say is that I don't believe anyone is doing this perfectly, and there was no one in that room that said 'we've got this completely sussed'," Barron told Insurance Business.
Read more: Insurance and mental health: More progress needed
"You do get that a bit when you listen to the diversity and inclusion talk - people are very open to talking about how well they're doing and how fantastic their organisations are, but I didn't see that happen to the same level in our panel session, and I actually think that's because there is probably more that we can all do."
When it comes to Southern Cross, Barron noted that it has invested significantly in offering support tools to its staff, and is currently working with a mental health organisation that provides various levels of support as needed.
"Aside from being the chief strategy officer at Southern Cross Healthcare, I am also a director of Raise," Barron said. "They are a mental health services provider, and they provide counselling and psychology services into our organisation. They're also available for things like mental health training, manager support and critical incident support, which is for if something serious happens to our workforce or patients. The service allows us to wrap immediate support around the people who have been party to that."
"We were also particularly conscious of these issues during COVID," she continued.
Read more: Gallagher Bassett launches psychological first aid training
"We effectively never closed down throughout the lockdowns, and so we've been keeping a close eye on our staff to try and reduce stress and improve overall wellbeing. We've been making sure that they do have balance in their lives, that they have time to recoup and spend time with family and friends, etc."
"We also have some resilience training options available, and we have a culture and safety programme that's all about being able to speak up when you see something that's not quite right," she added.
"It's really designed to support people to have healthy working relationships, to develop resilience, and to positively respond to times when you do have stress in your life."