Insurers in lockdown: "this will be a very tough time" | Insurance Business New Zealand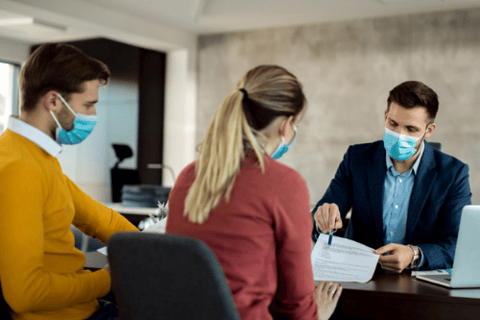 As the rest of New Zealand heads into Alert Level 2, Auckland is set to remain in lockdown for at least another week, and the insurance industry is coming together to make sure customers and advisers are getting all of the information and support that they need.
IAG New Zealand has reaffirmed its COVID-19 customer support measures, which includes options around premium payments and excesses for those experiencing financial hardship, deferred premium payments for small businesses, and ongoing vehicle cover for customers with an expired Warrant of Fitness.
IAG New Zealand CEO Amanda Whiting said that the COVID-19 response team it put together in 2020 is now a permanent part of IAG, and will be on hand throughout Alert Level 4 to assist those experiencing financial difficulties.
"COVID-19 has brought numerous challenges, and for many households and businesses, this will be a very tough time," Whiting said.
Read more: ICNZ backs industry's actions to support customers
"As a responsible insurer, IAG is focused on ensuring that customers with the greatest need are looked after. This is managed through our customer care team which was established in response to New Zealand's first COVID-19 lockdown in 2020. This team is now a permanent part of our business.
"So far, we've supported thousands of customers through our support measures," she continued.
"Every customer's situation is unique, and, as such, our dedicated customer care team is committed to tailoring the right solution to meet particular needs. We know that Level 3 and 4 lockdown restrictions create limitations, and we have adjusted our response to help our customers with these.
"We are continually assessing the situation and considering how we best support our customers during this time."
Some parts of Auckland have been hit particularly hard with recent storms and floods, particularly throughout the western suburbs. The Insurance Council of New Zealand noted that while claims had been progressing throughout lockdown, some customers are still waiting for repairs due to difficulties in securing specific trades or sub-contractors.
"During New Zealand's recent lockdown, insurers have continued to progress existing claims for affected customers where restrictions have allowed, engaging with those awaiting repairs to be completed to ensure clear expectations are outlined for the remaining work," chief executive Tim Grafton said.
"The sector has noticed the knock-on effect of a very active pre-lockdown building market alongside ongoing COVID-19 related impacts. In some cases, members have reported difficulties in securing specific trades or sub-contractors, or there has been a delay or longer lead time for certain building materials or household items."
"These aspects are completely out of insurers hands," Grafton said. "But they are doing all they can to support their customers affected by delays or the impacts of COVID-19 on supply chains that may mean a longer recovery for some."
On the underwriter aide, DUAL Asia Pacific CEO Damien Coates said that he has seen a massive surge in interest from brokers in digital tools, such as DUAL's WebRater, and its regular webinars and send-outs containing useful information.
He noted that DUAL has been investing in technology for a period of 10 years, and said that the investments have been paying off heavily as both Australia and New Zealand return to various levels of lockdown.
Read more: nib extends COVID-19 member support package
"I think the fact that DUAL is largely a digital business has allowed us to continue to build our engagement with brokers, and we've done that through our WebRater tool, our webinars and our EDMs," Coates said.
"Just two weeks ago, we were able to have over 400 brokers attend a property webinar, so our ability to communicate and stay connected with our network is very strong, and we've been using our digital capabilities to support them in remote working."
"Our business has grown by over 20% in the first four months since we acquired IUA, and a lot of that has been down to our investment into our digital capabilities, and our ability to communicate with our brokers virtually," he explained.
"A lot of us have been working remotely, and it looks like we'll continue to work remotely for some time. We've been very pleased that our investment has put us into the position that we are in, where we're able to stay connected with our brokers regardless of whether we're in lockdown or not."
"The digital side has always been a part of our strategy, particularly in New Zealand where the country is very regionalised and spread out," Coates added.