Insurers to focus on digital and broker channels post-COVID | Insurance Business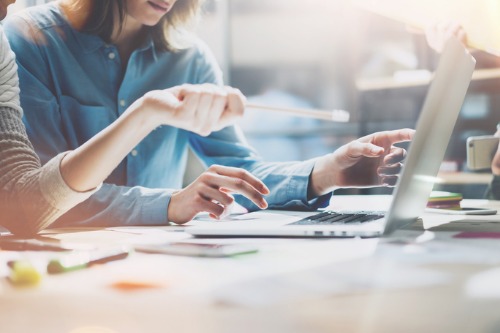 Most insurers saw huge increases in customer enquiries over the lockdown period, but despite having to respond while quickly initiating BCP planning and remote working, insurers say customer satisfaction levels have been largely positive – a sign that digital and adviser-driven methods of communication are working well.
IAG's productivity manager Dave Mason says that moving thousands of staff into remote working was a huge task, made even more complex by having to repatriate some workers back into New Zealand from overseas. However, he says IAG's digital channels handled the burden of increased traffic very well, and, as a result, customers have been "very patient" and generally happy with interacting via a digital channel.
Read more: COVID-19 creates urgency for brokerages and agencies to digitalise
"I've been really, really impressed at just how quickly we were able to move as an organisation," Mason commented.
"The first thing we had to work out was our BCP, which was really focused on keeping people safe. But there were still customer needs which needed to continue being met, and so we needed to ensure that we had staff available to take those calls – and, equally, to ensure that our staff were safe."
"We found ourselves watching a team who were essentially repurposed from their day jobs to become this 'COVID response team'," he added.
"The purpose of that team was to look across the organisation and see what we needed to do quickly, and we found that working with an agile methodology really did speed things up."
Mason says the customer response was the most interesting part of the process, especially since IAG moved to shut its physical stores down and rely solely on digital channels. He says remote working and digital communication will be given significant resources in the future, and, so far, the results look promising.
"It has been interesting to see how our customers have responded – a lot of them have been very patient, and very flexible," Mason said.
"As we shut our physical stores down, we're starting to see some more customer interactions coming through web chats, and other forms which customers may not have used before.
"Digital has taken off massively, and seeing how our platforms responded to that influx of traffic has been great, and they've stood up really well. That's an area into which we'll continue to put our resources."
IAG has since announced its closure of all of its New Zealand stores, something it says reflected the huge demand on digital services and the dwindling need for a physical storefront presence.
Read more: IAG to close down all New Zealand stores
For commercially-focused insurers, the task of facilitating remote working has been no less huge – however, according to Zurich, the focus has been more about maintaining communication with the broker channel.
Chief underwriting officer Sean Walker says he has been impressed with how the business has responded, and that, for Zurich, one of its core priorities was to ensure it was communicating with its brokers as much as its customers – something which ultimately benefits everyone, but also gives brokers the certainty that their own businesses are secure.
"While we have been able to announce support measures for those customers over the course of this event, our focus has very much been on ensuring that we collaborate with the broker," Walker said.
"That's not only to support the varied needs of the customer, but also to support that broker. Brokers are often small businesses themselves and we didn't want to complicate their lives by making statements about flexibility, so we considered that it was in everybody's best interest for the broker to provide advice to the customer, and we gave them an independent view of the best options."
Walker says he has been "pleasantly surprised" with how well Zurich's insureds have managed through a period of lower trading, and says that enquiries around support and premium relief measures have been relatively minimal.
"The longer-term macroeconomic questions are, of course, still uncertain, and that'll have a more meaningful impact over time," Walker commented. "But while we've had some requests for support, they've been relatively modest in the context of our position in the market."
"I personally had a chat with our New Zealand team recently, and they're in good spirits," he added.
"New Zealand has done pretty well in managing this event relative to other countries, and we're really pleased with the fact that we haven't skipped a beat. We've managed to maintain our connections with our brokers and our customers, and although most of us are working remotely, we're very proud of the continuity that we've been able to deliver."