International specialists assist with Timaru hailstorm repairs | Insurance Business New Zealand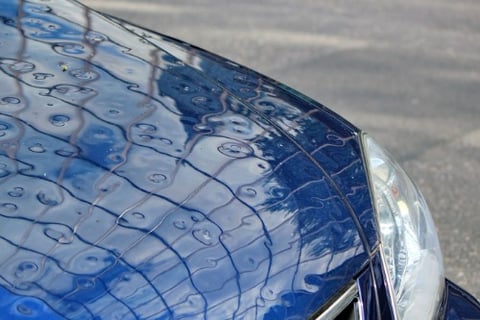 Hail repair specialists from Australia and Brazil have been helping Kiwi specialists in removing dents from a myriad of hail-damaged vehicles following November's destructive hailstorm in Timaru.
Smart Repair Australia confirmed that it's one of the main providers as there were not enough specialists in New Zealand to deal with thousands of damaged cars in the city. Smart Fix New Zealand, a subsidiary of Smart Repair Australia and a provider for IAG New Zealand, has also set up in the city to handle a huge number of claims.
Jim Canstantinidis, general manager at Smart Repair Australia, told Stuff.co.nz that they also asked six contractors from Brazil and some workers from South Canterbury to help them deal with the situation.
Read more: NZTA confirms hail damage to Timaru vehicles will be covered for WOF
Meanwhile, IAG New Zealand informed its customers that vehicle repairs will take longer than usual due to the influx of claims, but it has brought in specialists from around the country as well as from Australia and the USA to assist with the repairs.
"We've received a significant number of claims, the majority of which are for damaged vehicles. We're putting customer safety first, so repairs to vehicles that are unsafe to drive and significant damage to property will be prioritised. This means there will be delays for less urgent repairs," IAG said on its website.
"We've brought in additional assessors and repairers to help speed up the claim process. A dedicated team has been created to respond to these claims. Repair Centres have been established in Ashburton, Timaru, and Christchurch and the team is contacting customers to book assessment times. We [also] have specialist vehicle repairers on the ground from New Zealand and overseas."