Is it OK to give clients gifts? | Insurance Business New Zealand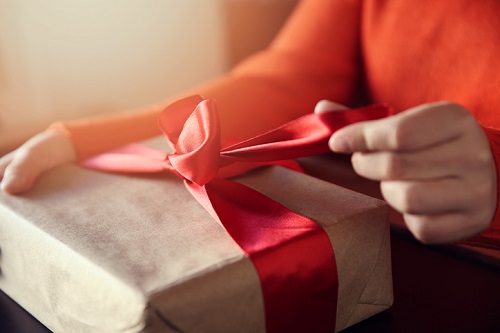 With 'soft' incentives coming under the regulator's microscope, advisers may be asking themselves about one specific area that hasn't been expanded on in detail – gifts.
When it comes to BDMs, clients and gifts, is a bottle of wine acceptable? What about tickets to a rugby game?
According to FMA manager, supervision, Michael Hewes, the best approach to take is one of complete transparency. He says advisers will also have to use some judgement to determine the kinds of gifts that might impact their advice, and which will need to be recorded and disclosed.
"I work on the simple basis of just being absolutely transparent about everything," Hewes said.
Read more: Govt to make all target-based sales incentives illegal
"For example, I've just received a bottle of wine – and it's absolutely fine to do that. Ultimately, it's about that transparency and asking yourself whether it's influenced any of your recommendations."
"My advice is any gifts that you personally feel may well influence the ultimate outcome, you should disclose that," he explained.
"We don't prescribe any form of monetary threshold, and it's up to the adviser to consider whether what they've received has influenced them in any way, shape or form. I wouldn't think a coffee with a BDM would be an issue, but if you're getting tickets to Cup Day – was that a paid-for trip? What happened surrounding that trip, and how did it influence you?"
An incentive is described as a form of commission, or any type of monetary or non-monetary benefit that you get as a result of providing advice, or the client acting on the advice. Rosewill Consulting director Karty Mayne says some businesses find it helpful to have a value limit on gifts, or to come up with other ways of ensuring that there is no conflict of interest.
Read more: Experts say government is still soft on insurers in sales incentives ban
"Sometimes it's helpful to have a starting point as a business, and to have some degree of threshold," she said.
"We normally advise businesses to have some kind of gifting policy, and the business should describe how they're going to deal with gifts. Some businesses have come up with some creative ideas, and others will just have a threshold level. That ensures they take extra care once it's at that level or above, because they know that in the eyes of the outside world, it could be seen as something more significant."
"So having an internal threshold can be helpful," she concluded.
"If it's very high, I imagine Michael and his team would raise their eyebrows and challenge you on it. It's got to be realistic for the size of your business, so take an external viewpoint on it."