Lessons must be learned from Canterbury, says CEO | Insurance Business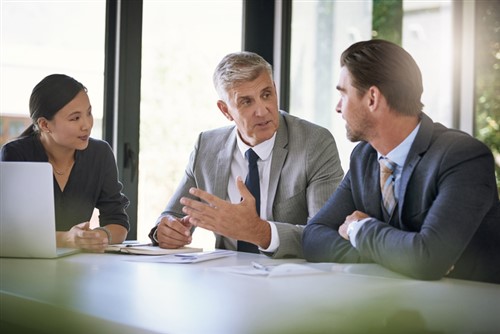 An unprepared industry was caught by storm when the Canterbury earthquake struck in 2011, and the effects are still being felt seven years down the line. However, according to one insurer, the success of future responses to large disasters will inevitably be better as a result.
Ando Insurance CEO John Lyon, who has previously managed claims responses in the face of major events, says this process will help the industry be better prepared than ever in the face of large-scale catastrophes.
"The sheer variety in types of events poses a great challenge here in New Zealand," Lyon tells Insurance Business. "Large storms might give you a few days warning before they strike, but an event like an earthquake will simply happen without warning. The other challenge is scale, where you have something like the Canterbury events which happened on an unusually large scale, and industry struggled to cope with such a widespread incident."
"The industry has taken away many valuable lessons from the Canterbury experience and is now better prepared to handle such a huge logistic exercise," he explains. "The response to the 2016 Kaikōura earthquake was largely seen as an improvement, and that was partly to do with having better processes in place to allow customers to bring claims directly to insurers."
When it comes to preparation, Lyon says insurers, claimants and councils all need to look more closely at addressing risks. On the insurer side, the primary need is always communication, especially in times where an immediate physical response isn't possible.
"Councils are also doing more work on improving infrastructure, but, as a society, we all need to be better prepared to address our exposures to these risks," he continues. "If you look at the Christchurch experience, there were properties built on lands that were essentially reclaimed marshlands with concrete pad foundations, no real reinforcements and no protection against an event like an earthquake. There's a balance there between affordability and building houses in a way that will deliver better risk management, and if those homes had been built with more secure foundations, then the economic damage would have been severely reduced."
"There is a lot of preventative work that can be done, but the issue lies with businesses wanting lean operations and cost control," says Lyon. "They are often resourced only for a normal environment, and in these circumstances, scaling up quickly inevitably becomes a huge challenge when a major event occurs."
Despite this, Lyon says technological innovations are allowing claims to be dealt with quicker and more efficiently than ever before.
"We've deployed new claims technology here at Ando Insurance where customers can now live-stream the extent of the damage, and we can then triage the right response," he explains. "We're getting great engagement from the customer's point of view, because they feel a sense of control and assurance that they're getting the immediacy of support that they need, especially if they're in a remote area. Weather events might be getting more severe and more frequent, but there is also a lot of development happening that is enabling us to handle incidents much more efficiently."
Related stories:
Could this digital product be a solution to the claims-handling crisis?
Report reveals a slew of issues in EQC's claims handling process