Lifting standards in financial advice | Insurance Business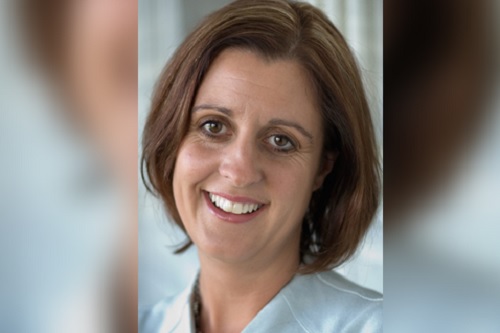 Meaningful change is never easy. It's disruptive. It's all about challenging the status quo and shifting the needle. But it also leads to game-changing outcomes, especially if you have a clear vision for the future.
So let's think about that vision… I invite you to take a moment ­– a moment to ponder your vision for the future of financial advice…
Imagine it is 2025… What does the financial advice sector look like? How are advisers viewed by the New Zealand public? What is the professional standing of the sector? What are the career pathways for quality new talent? Are more New Zealanders accessing and benefiting from quality financial advice? And what does your advice business look like?
Here's what we strive for: A respected profession that plays a meaningful and valued role in helping Kiwis thrive; a sought-after career for quality new talent; a profession that delivers a prosperous, successful business and career opportunity for advisers; a profession known for leadership - not just adhering to minimums driven by regulators. These are just a few of the goals we have in mind at Financial Advice New Zealand.
Financial advisers provide a highly valuable service to New Zealand. Quality advisers go that extra mile for their clients and make a meaningful difference to the lives of Kiwis. This change that we are all, together, undergoing now, is an opportunity to take the great work of advisers to date to the next level – to give our sector the tools and platforms it needs to transition to being a sought-after profession.
Lifting standards across the board is one of the crucial areas that will deliver on that future vision.
Now is the time for the sector as a whole to work together - to surpass regulatory requirements and show industry leadership. This was also a theme at an international conference I attended this month. Globally there is a need to improve public confidence and trust in financial advice through the lifting of sector-led standards: to be in front of societal changes instead of being reactive to the public's expectations.
Already we are hearing from advisers – often highly experienced with many years in the field – that they have enjoyed unexpected benefits from taking the new Level 5 qualification. While, granted, there was some frustration at having to do the course in the beginning, the experience has, for many, provided a valuable refresh on their thinking. And what's more, for those leading a team, taking the qualification has provided an understanding of gaps in the course – areas in which they want to further support the knowledge and skills of their advisers and new recruits in their business.
This is fantastic – as a sector we're well on the way to transitioning to a profession for our existing adviser force. And, importantly, we're also building a profession supported by a career pathway that will be attractive to new talent – and as anyone who has experienced self-employment or running a business will attest – good people make a business.
Of course, right now, this transition to a profession in which every adviser holds a qualification has its challenges – cost and time being the two obvious ones. But if every adviser holds a qualification, we'll be punching above the minimal requirements of current regulation, and, in my opinion, demonstrating that we are a sector committed to meeting what society expects of a professional.
And fast forward a few years - consider what lifting the bar now will deliver…
It will deliver an attractive career with transportable skills and a qualification on the CV; a training ground for qualified professionals to move into the advice sector – particularly as we see financial institutions such as the banks implement Level 5 requirements; and a profession that is aligned with an increasingly important shift in consumer expectations that a professional is backed by a qualification.
Thinking about your next steps?
Expert to Professional – Your Level 5 Qualification
The competency safe-harbour concludes in June 2022, but our advice is to get underway as soon as possible to obtain your qualification (even though it is not compulsory). While it comes with cost in the short-term – monetary and time – taking Level 5 provides a valuable refresh on existing knowledge and is an important opportunity to ensure your knowledge is current, among many other benefits. You have plenty of options, but if you would like to discuss these, you're welcome to contact the Learning team at Financial Advice New Zealand.
Fast forward to 2025 – or sooner?
We're already well on the way to transitioning to a profession. Is it challenging? Yes. But if you spent that moment to ponder what the future for financial advice could look like as a result of our collectively lifting standards – a move from sector to profession – then the 'why' will be abundantly clear. This is an exciting path. Just keep your eye on the future.