Lime launches scooters in Hutt Valley | Insurance Business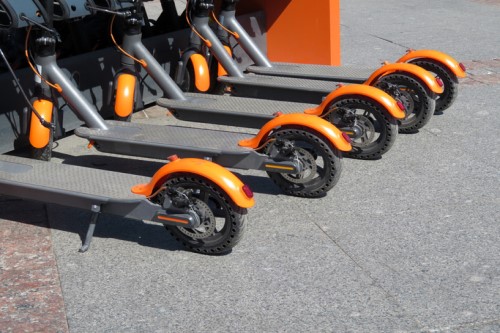 A total of 600 electric scooters are now available for hire across the Hutt Valley.
Lower Hutt and Upper Hutt Councils have issued global e-scooter Lime a permit to operate its service in the region.
"E-scooters are an exciting new way for people to move around Lower Hutt," Hutt City Council GM of city transformation Kim Kelly said.
"Electronic scooters provide another sustainable transport option, which is great for our community, but we need to make sure everyone is safe," Hutt City Council Deputy Mayor David Bassett added. "Council wants those using an e-scooter to do so in a manner which is safe for themselves and others."
In October, Lime first secured approval from authorities to launch its service in the country. This saw a total of 1,000 e-scooters distributed across Auckland and Christchurch. A month after the launch, the Accident Compensation Corporation (ACC) reportedly received an increased number of injuries connected to the service – of the 38 e-scooter related ACC claims, 27 were reportedly in Auckland and 11 in Christchurch.
"We are aware of the safety concerns associated with e-scooters," Hutt City Council traffic asset manager Damon Simmons noted. "Everyone operating bicycles, scooters or e-scooters are advised to always wear a helmet, operate at a speed that is safe for you and those around you, and stay as far left as possible when travelling on the road."
The councils said they will review Lime's uptake and operations over the coming year.