Rise in claims follows Lime launch | Insurance Business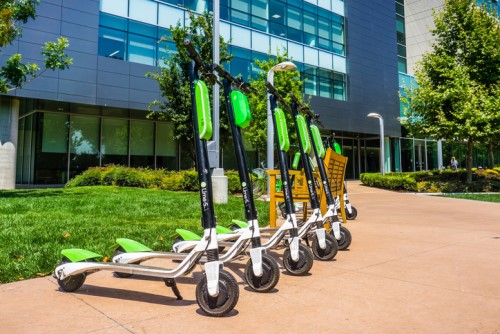 Zipping around in an electric scooter may seem like a great way to beat Auckland's traffic snarls, but a recent spate of public insurance claims involving Lime e-scooters have exposed the dangers of this mode of transportation.
The idea behind Silicon Valley-based Lime is that commuters can use an app to find and rent e-scooters parked around their city. But following Lime's October launch in New Zealand, there has been a rise in e-scooter accident claims in Auckland and Christchurch, the two cities where Lime is initially available.
The New Zealand Herald reported that between October 14 and November 25, there have been a total of 285 Accident Compensation Corporation (ACC) claims caused by Lime e-scooters. Broken down, this includes 171 claims in Auckland and 102 in Christchurch.
By contrast, the rest of New Zealand only recorded 12 e-scooter accident claims over that period.
This rise in claims follows news that Wellington City Council has been in talks with Lime over introducing the e-scooter rental service in the capital.
Chris Calvi-Freeman, transport portfolio leader at Wellington City Council, told the New Zealand Herald that his team were taking a cautious approach.
"They can be used at up to 27km/h on the footpath," he said. "Now that's a crazy situation so we have to be very careful about what we're promoting."